Kyno offers a new all-in-one approach to video management, designed for terabytes of data in a variety of formats.
Rapidly dropping video hardware prices and a matching rise in production quality have created a democratized market for video and filmmaking. Multimedia experiences and production quality once available only to high-budget production teams is now accessible to a much wider audience. That's the good news.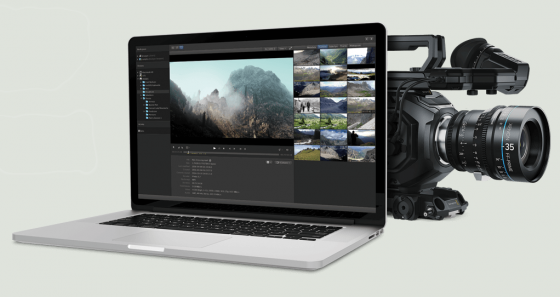 The bad news is the resulting video tsunami of data. Capturing imagery at 1,000 megabits per second adds up fast. When you add multiple cameras to a shoot (such as the trend toward the drone's-eye view), the data storage overhead turns into big numbers fast. According to Lesspain Software, maker of a new video management software app called Kyno, 3 hours of 4K footage shot in ProRes HQ requires roughly one terabyte of disk space. "Filmmakers need to be super efficient with storage, in many cases being selective with material from longer takes before the edit is necessary," says Robert Krüger, Lesspain managing director and co-creator of Kyno.
Krüger says Kyno was created to address the workflow issues created by such a volume of data. Terabytes of content is not the only problem. "Heterogenous materials have also become the norm," says Krüger. There are now multiple codecs, multiple file formats, and more metadata (in more formats) than ever before. "Production processes have to be built in a way to accommodate it all, and in many cases to work around compatibility issues."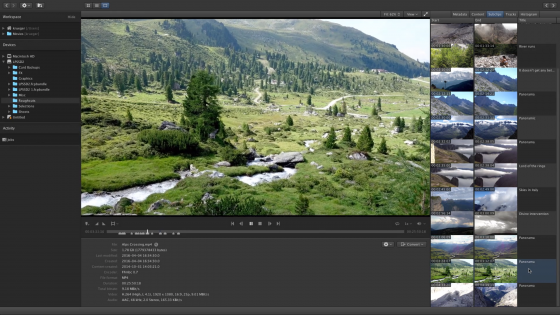 Today's Non-Linear Editors and other post-production video software tools run adequately on entry-level PCs, creating video of high enough quality for TV and film. Cloud platforms are now at commodity pricing for video collaboration. Krüger believes Kyno provides a missing link in the democratized video workflow, heterogenous asset management. Available now for Mac OS with a Windows release on the near horizon, Kyno offers a all-in-one approach to media management workflow. It offers tools for screening, logging, organizing, and transcoding. Most industry-standard video formats are supported (RAW is a notable exception), and Kyno is designed to integrate with Adobe Premiere Pro and Apple Final Cut Pro and Final Cut Pro X.
The focus in Kyno is on managing the data in the most efficient manner; other tools are for the creative and post-production processes. "It's all about fast, easy workflows," says Krüger. "Kyno combines a number of common workflows in a simple interface that eases traditionally frustrating tasks."
What do we think?
In every sphere of technical graphics software, the creative products (CAD, visualization, simulation, animation, etc.) are speedboats. And speedboats leave a big wake behind them, a wake of data management headaches. Trying to wrangle terabytes of data with file folders and directories is like trying to navigate through a speedboat wake with a rowboat. Kyno is not a studio tool; it is the asset management system for the one- and two-person video crew.
Hurry, Kyno; Windows video pros need you as badly as Mac people do.