Renamed Frame, the cloud-based hosting service for software is becoming popular with graphics software vendors.
Frame (formally known as Mainframe2) an online platform that lets users run any software in a browser, announces securing $10 million in Series A funding from a trio of Silicon Valley venture capital firms.
Dr. Nikola Bozinovic started Frame in 2012 to change the dynamics of personal computing by making it possible to deliver software applications as a web service. The software is becoming popular with graphics software companies, who are under competitive pressure to move to mobile devices.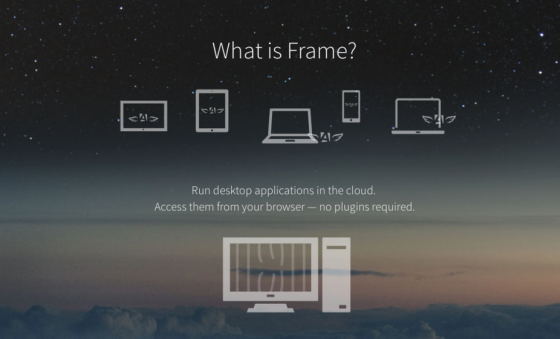 "In 2012, we set out to change the way people think about personal computing," said Bozinovic, who is now CEO of Frame. "Today we are taking a significant step toward realizing that goal by letting anyone with an Internet connection access his own cloud computer. We are thrilled to have the strategic support from our investors to help us in our mission."
Investing in the Series A round are Columbus Nova Technology Partners, Bain Capital Ventures, and SQN Venture Partners. Frame headquarters are in San Mateo, California, with a second office in Nis, Serbia.
Frame pioneered the delivery of rich graphics apps from the cloud directly into any browser with no plugins required. Its platform has been in use for more than a year by leading software vendors, including Adobe Systems and Siemens PLM.
The company says it will use the funds to expand the service and make it possible for any enterprise, business, and individual to install and run their own Windows applications in the cloud. The public beta of Frame's new end-user service will go live on July 8 on five continents, with plans starting at under $10 per month.