V-Ray rendering technology will be integrated into Adobe Creative Cloud. Render 3D assets, then use for design work.
Chaos Group and Adobe today annouce a strategic partnership to integrate V-Ray rendering into Adobe Creative Cloud products. The goal is "push-button" 3D rendered composites.
The first expression of the partnership is Project Felix, a public beta desktop app that helps users composite 3D assets like models, materials and lights with background images. The end result is an editable render which can be placed in Photoshop CC. As illustrated here, users can turn a basic 3D model of a generic bottle into a realistic product shot that is fully lit and placed in a scene to create an ad, concept mock-up or even abstract art.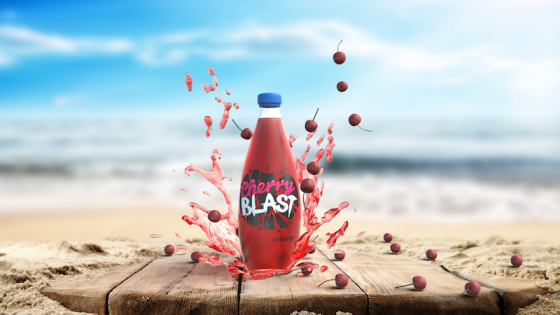 Project Felix uses V-Ray as a virtual camera, letting users test angles, perspectives, and placement of their model in the scene before generating a final high-res render. Using the preview window, Felix users get immediate visual feedback on how each edit affects the final rendered image.
Project Felix is available now as a public beta: http://www.adobe.com/products/project-felix.html.
What do we think?
V-Ray is already a standard in architecture and product development, and is also used by many Hollywood and game production studios. Adobe users will now get access to this technology without an extra loop to an outside tool. The end result should be an increase in the use of 3D assets in Photoshop.