Intel is wasting no time in talking about the future of its CPUs and Microsoft Windows. Microsoft wishes Intel would just be quiet.
By Jon Peddie
At Intel's Investor Meeting 2011 in Santa Clara recently, Renée James, VP and General Manager of the Software and Solutions Group, said there will be four versions of Microsoft Windows for ARM processors. That really got people's attention. And she was only warming up.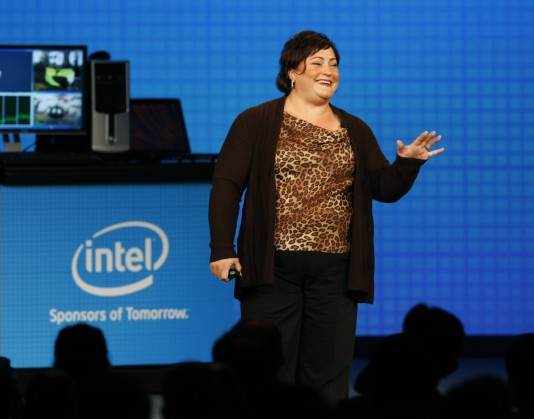 There will be a "Windows 8 traditional," she said, that will run on x86 chips and handle "legacy applications," meaning existing x86-based Windows apps, and there will be a separate version of the OS that runs on ARM. Windows 8 traditional, she explained, will include a "Windows 7 mode."
"[Windows 8 traditional] means that our customers, or anyone who has an Intel-based or an x86-based product, will be able to run either Windows 7 mode or Windows 8 mode," she said. "They'll run all of their old applications, all of their old files—there'll be no issue."
Not so with the ARMy flavor of Windows 8 claimed the boss of software at Intel. "On ARM, there'll be the new experience, which is very specifically around the mobile experience, specifically around tablet and some limited clamshell devices, with no legacy OS [support]," she said. "Our [ARM] competitors will not be running legacy applications. Not now. Not ever."
The problem, according to Intel is that ARM versions won't be able to work with legacy Windows programs and will only be for new mobile and tablet devices. Obviously there will be an x86 version which will run on AMD, Intel, and VIA processors.
Intel CEO Paul Otellini mentioned it too and according to EE Times, he said: "Yes, the ARM guys are getting a port to Windows, but it's really four ports because every OS has to be written to a chip, so Microsoft is really doing four ports of Windows to ARM."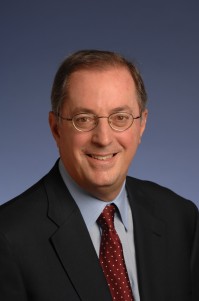 Specific details of Windows for ARM were left out by Otellini, but he reportedly showed slides that said they'll be tailored to specific ARM cores from ARM's licensees. "There will be four Windows 8 [versions for] SoC's [System on a Chip] for ARM. Each one will run for that specific ARM environment, and they will run new applications or cloud-based applications. … They are neither forward- nor backward-compatible between their own architecture—different generations of a single vendor—nor are they compatible across different vendors. Each one is a unique stack," said James.
Pretty strong, incendiary stuff.
Microsoft, which would prefer to be quiet until the the OS is nearer to finished finally had to respond. Windows President Steven Sinofsky said Intel's claims about plans for the forthcoming Windows 8 were "factually inaccurate and unfortunately misleading."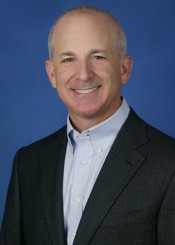 However, Mr. Sinofsky did not make an outright dismissal of Intel's claims and side-stepped it by saying: "from the first demonstrations of Windows on SoC [i.e., ARM], we have been clear about our goals and have emphasized that we are at the technology demonstration stage. … As such, we have no further details or information at this time."
"Intel will have a distinct advantage," said James. "We will also be able to run that [new] experience. So for an Intel user, we'll kind of have the best of both worlds. So we think we're extraordinarily well-positioned in Windows 8."
James also reminded her audience that Intel and Microsoft are closely intertwined. "We've been working with Microsoft on Windows for probably 20 years, this year. We've been their partner for a long time—everybody writes about it, everybody talks about it," she said.
"But what you may not know," she continued, "is that we have an on-site development team in Redmond that actually works deep inside the OS to make sure that the platforms, and the features, and the new instructions—whatever new thing we're inventing—is ready to go at the time of introduction of the latest Microsoft environment."
James is bullish on Windows 8. "We've been working for the last couple of years—very, very focused—on Windows 8," she said. "I'm very excited about it. There's a lot of exciting new features and things about it that I think are going to be great for users, great for the PC and tablet industry."
So the point seems to that be if you don't care about running your old Word or Excel files, or maybe some special database program you developed on an Intel processor, then a new tablet or netbook based on ARM with Windows 8 might be OK. But if you've got old stuff and want to keep it in the continuum, then you'll have to stick with x86-based processors.
Dr. Jon Peddie is president of Jon Peddie Research, publisher of GraphicSpeak.