First recipients to be founders of Laval Virtual for driving awareness of virtual reality.

The Laval Virtual conference on virtual reality and the City of Laval, France will be the first recipients of a new award from Jon Peddie Research. The JPR Technology Advancement Award will "celebrate companies, individuals, and organizations that have helped nurture and protect new technologies enabling further development," according to a statement from JPR.
Laval Virtual was founded in 1999 through the aid of former member of Parliament and mayor of Laval, François d'Aubert, who also served as France's Secretary of State for Research. The Laval Virtual conference has become a valuable forum for professional visualization technologies including immersive 3D visualization and virtual reality.
Francois Zocchetto, the Mayor of Laval, and Laurent Chrétien, the director of Laval Virtual are accepting the award. "Their work has helped create a rich ecosystem for immersive visualization that will serve to further new development in the field," states the award announcement.
Why an award?
According to Dr. Jon Peddie, president of Jon Peddie Research, sometimes new technologies don't get the recognition they need to grow and mature. With 30 years of experience in the fields of computer graphics and multimedia, JPR believes an award could help supply the needed recognition. "In that time we've seen a lot of technologies come and go," says Peddie. "We've worked with many innovative developers and inventors. Many times, we've seen valuable ideas fail before they've had a chance to find a market. Sometimes those ideas are able to re-emerge; but often, valuable time has been lost. We've also seen many groups and individuals commit their time, energy, and resources to helping good ideas take root. This award was established to recognize those people and companies."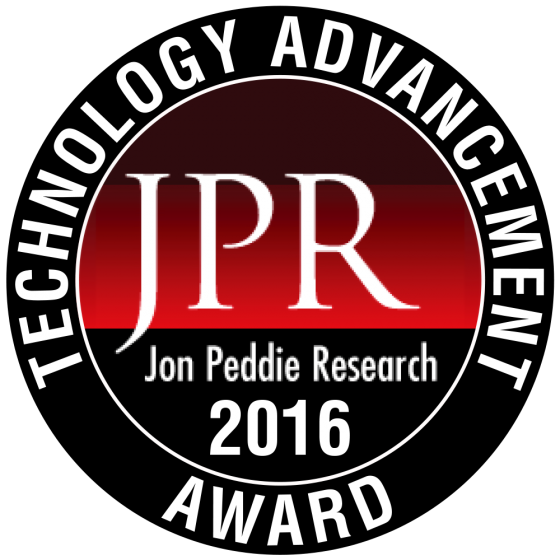 JPR says virtual reality is the "perfect example of a breakthrough technology that can change lives." Invented decades ago, virtual reality was introduced as a product in the mid-1980s and has seen several boom and bust cycles. Today there is a huge resurgence in consumer applications for virtual reality. "This new growth is getting an important boost thanks to the firm foundation built in no small part by the community around Laval Virtual," notes the award announcement from JPR. "The conference can take some credit for the strong position held by European companies in the 3D visualization fields."
Presentation of the award will be March 24 in Laval, France, at the Laval Virtual 2016 conference, at the conclusion of the JPR press briefing on the state of virtual technologies.