The new Apexx 1 1402 packs the latest i7 processing power into a surprisingly bite-sized package.
Boxx Technologies recently introduced a new small workstation, the Apexx 1 1402. The company claims it is the world's smallest workstation to feature an overclocked Intel Core i7 "Kaby Lake" processor.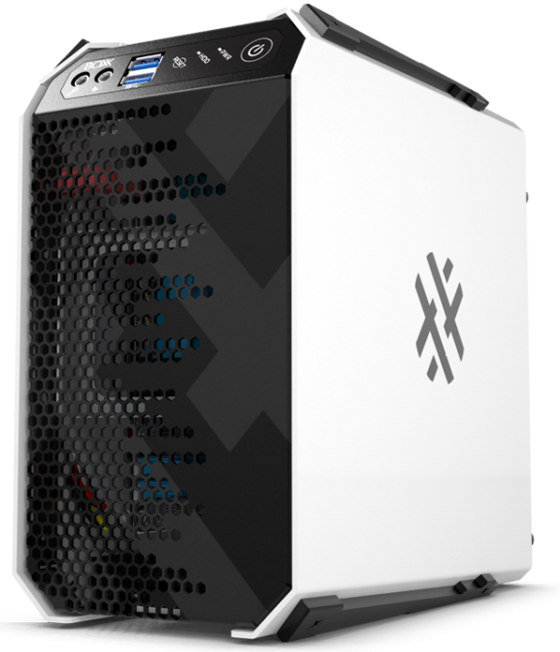 The Kaby Lake processor is Intel's 7th generation upgrade for the Sky Lake architecture, and does not come factory fitted. As Shoaib Mohammad, Boxx's VP of Marketing and Business Development says, "By safely overclocking the new Intel Kaby Lake processor, we're providing a real solution to workflow bottlenecks, an ultra-compact system that empowers users to work faster than ever."
The overclocked i7 processor weighs in at 4.7 GHz, and the APEXX 1402's liquid-cooled case is compatible with the latest Nvidia or AMD GPUs, including the new Nvidia Quadro P1000. For storage it can accommodate up to two 2.5 inch drives of your choice, with an optional M.2 PCI Express NVMe solid state drive that features four times the performance of a standard SSD also available.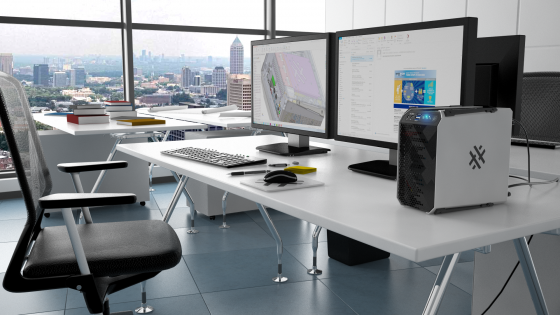 Thunderbolt 3 support also allows for the connectivity of high speed peripherals thanks to new USB-C technology, providing data transfer speeds of up to 40 Gbps compared to USB 3.1's 10 Gbps. Keeping all this in mind, the Apexx 1402 does sport a remarkably small chassis, standing 4.7 inches wide, 8.5 inches tall, and 9.0 inches deep. It is possible to place the workstation either vertically or horizontally if you either need the space or are simply pining for the good old days of horizontal computing.
The company says that the Apexx 1 1402 was designed to help accelerate 3D modeling and CAD design workflows, and is well suited at working with industry-standard applications such as SolidWorks and Autodesk 3ds Max. The Apexx 1 1402 is available directly from Boxx or via resellers worldwide.