The only iPad CAD viewer that supported 3D DWG now adds SHX and TrueType font support.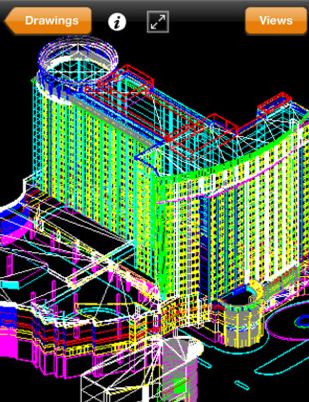 IMSI/Design has released version 2 of its free TurboViewer app for iOS (iPad, iPhone, iPod touch). IMSI says it is the only iPad CAD viewer that provides native support for 3D DWG files.
New features in this release include:
AutoCAD SHX font support (view localized or custom SHX fonts)
True Type font support (improved visual fidelity)
Tactile sound feedback (confirmation for button and UI item selection)
Performance and memory optimizations.
Other TurboViewer features include:
Native 2D and 3D DWG and DXF viewing
Ability to navigate full-screen preview during file load and to cancel errant file load
Restore saved AutoCAD views to display the best vision of a design
Supports AutoCAD line types to maintain visual fidelity as intended
Autosense 2D or 3D drawings to automatically set appropriate gesture navigation of a drawing or model
Multi-touch navigation while panning, zooming, and orbiting
Doesn't require Internet connection for remote field work
Support for 15 localized languages
More information at the TurboViewer product page.