Despite the recent incident of Shooting Self in Foot, HP says it is on track with its plans to have a plan for the future of the Personal Services Group, which includes desktops, notebooks, printers, and those touchy TouchPads.
By Jon Peddie
HP recently told a bunch of analysts about its plans; or rather, its plans to have a plan. In general, you will see HP increase the cadence of its outbound communications. Todd Bradley, HP's Executive Vice President, Personal Systems Group, spoke to us from China about HP's investigations into maximizing shareholder value. He apologized for HP's missteps in communication and promised more openness.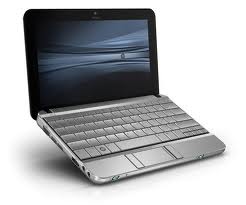 HP is actively reaching out to large enterprise customers, partners and suppliers to keep them updated. Also, you may have seen an ad HP placed in the Wall Street Journal that will also be used in other regions. You can see some of Todd Bradley's recent broadcast interviews and general Q&A on this page: www.hp.com/pcmatters. Check HP's blog for updated info on various PSG products, news and events—www.thenextbench.com.
In addition to Bradley's commentary, HP is using the following messaging for audiences:
• "HP's PC business ships more units, delivers more revenue and earns higher profits than any other PC company. We're committed to our customers in 170 countries and see enormous potential to increase PC sales in emerging regions. Customers made us #1, and we intend to retain their trust and earn their continued, uninterrupted business."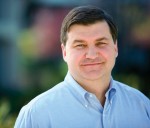 • "Our preferred choice for HP's PC business is a spin-off that will enhance the Personal Systems Group's ability to drive continued success. A final decision will be made by calendar year end, if not sooner."
• "Regardless of the ultimate structure for the PC business, the intent is still to have the #1 PC business in the industry with a robust set of products, a defined and compelling road map and continuing focus on exceptional customer support."
• HP plans will continue to focus on webOS software but has decided at this time to not go forward with webOS hardware products."
In other HP news the company has temporarily resurrected its webOS-powered TouchPad tablet PC, and the company announced a final production run for the device. The TouchPad has been available since July but, after slow sales compared to the Apple iPad, HP announced it would stop making the webOS-based device and look for "strategic alternatives" for the operating system it bought as part its Palm acquisition in 2010.
HP slashed the price of the TouchPad in the US earlier this month, with the cheapest version dropping from $499.99 to $99.99—leading to an "overwhelming" demand for the product, according to the company. Following this surge in demand, HP announced on its blog that there will be one last production run of the TouchPad. "Despite announcing an end to manufacturing webOS hardware, we have decided to produce one last run of TouchPads to meet unfulfilled demand," HP representative Mark Budgell wrote in the post.
However, the final production run will be limited to North America. "At this time, other regions have limited to no inventory available. Please check with your chosen retailer or your local hp.com web site for more information," the blog reported. Budgell added that it is not yet known when the final run devices will be available although it is likely to be in a few weeks' time.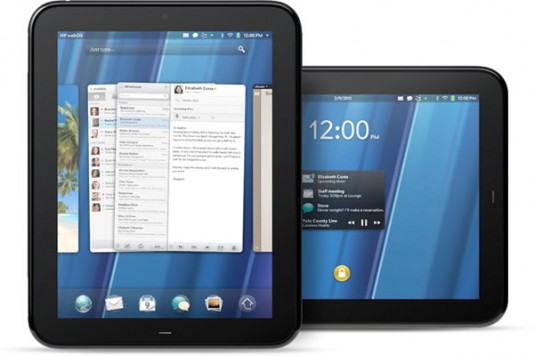 TouchPad losses have been estimated to be between $300 to $500 million depending on what is included. Digitimes reported upstream suppliers are currently suffering as a result of excess component inventory. They were preparing for more TouchPads including the 7-inch model, according to "sources" from upstream component players. The sources pointed out that the inventory level is capable of producing about 100,000 7-inch TouchPads and was originally set to start production at the end of the third quarter, but HP's sudden change of strategy has completely messed up upstream player's schedules.
The sources also pointed out that even if HP is willing to absorb all the related component costs, suppliers' unseen losses during the time are still hard to calculate. Hewlett-Packard (HP) originally released orders for 900,000-1.1 million 9.7-inch TouchPads to Inventec and has taken deliveries of 800,000-900,000 units, according to Taiwan-based supply chain makers. HP will launch a second sales promotion in late October in an attempt to clean inventories of components in the supply chain equivalent to 100,000-200,000 units, the sources said. We tried to contact Mr. Sources for verification but he was unavailable.