The new all-in-one Z1 is just one more proof that rewards go to the risk-takers. HP's workstation group is reaping the reward of thinking big.
By Alex Herrera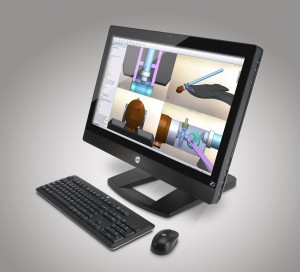 It's no accident that HP sits firmly atop the market for workstations. In an incredibly short time, the company completed what should have been a difficult journey from distant runner-up position to Dell, to now putting Round Rock firmly in its rear view.
How did HP manage such a feat? Well, for one thing, HP's seasoned workstation veterans out in Fort Collins, Colorado know what they're doing, and they work hard at their craft. They have the benefit of far more years of experience in the industry than anyone else, with the battle scars to prove it. But HP's success in workstations is due to more than just smarts and dedication.
Truth be told, there's no real secret sauce in the recipe that HP uses. It's about one simple ingredient that many talk about, but few truly internalize: commitment. In their approach to the business, the Fort Collins team puts in 100%, on every product, every time.
You can see it from every perspective. They don't pay lip service to the notion of "listening to the customer." Their product designs are littered with features that came from customer feedback. They don't skimp on outfitting their team with the tools to succeed, be they measured in human or capital resources. They've got Model Shop, an acoustic chamber you'd have to see to believe, and every tool imaginable to not only design anything and everything, but test it as well.
And perhaps most impressive for a large company, HP continues to think out of the box. Witness the 2009 introduction of the Z workstation line, which literally reset the bar on what a workstation could or should be. Or moves that didn't catch as much attention, like HP's decision to give liquid cooling a go, a choice no other major OEM has been willing to make. And now, the new Z1 all-in-one workstation looks to be another mold-breaker, putting an exclamation point on a long line of innovations.
Every market is cutthroat
We used to identify specific markets as being "cutthroat." Well, guess what? Today, every market is cutthroat, and the best recipe for failure is to go after an opportunity looking to invest the least possible to succeed. Some high-volume, low-value markets might tolerate cutting some corners, but the workstation market isn't one of them. It takes courage to sink serious dollars into any endeavor, but it takes a little more chutzpah when there are fewer units over which to amortize the non-recurring engineering (NRE). The rewards go to the risk-takers, and HP's commitment has paid off in spades.
The company as a whole is bouncing back from a tumultuous 2011 where it lost some of its mojo after some uncharacteristic missteps. And much of the credit for that rebound goes to the workstation team in Fort Collins, who kept their noses to the grindstone and their eyes on the prize, while the cacophony of noise was building around them.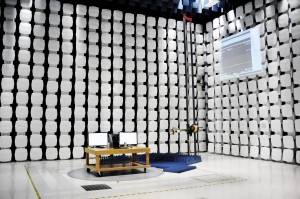 They saw an opportunity in an all-in-one workstation and went after it. I personally wasn't a big proponent of the all-in-one form factor, but not because I didn't think the concept wouldn't appeal. I always like the idea in theory. Rather, what always gave me pause was the assumed limitations of the all-in-one—that of a non-serviceable machine without enough space and power to implement any workstation-caliber performance and reliability.
I shouldn't have ever made that assumption, as assumptions based on what others have done in the past don't mean much to the HP team. As soon as I saw the sheet lifted off the Z1 at its launch, I knew HP wouldn't have brought to market anything so limited. And I was not the least bit surprised to see the clever and sensible engineering that went into the design… impressed, absolutely, but not surprised. I expected nothing less.
With the Z1 breaking the mold on the all-in-one, I'm confident the machine will see some peers emerge from competitors in the near term. I imagine the eventual addition of touch, dovetailed with Windows 8, will further its appeal.
But by the time the Z1 sees any apples-to-apples competition, I'm expecting it will have such a firm hold on this new segment, it will be hard to dislodge. And when it is dislodged, I expect the company doing the dislodging will be HP itself, delivering some other game-changer to the market. Kudos to Fort Collins … I hope new HP CEO Meg Whitman and the rest of the HP executives in Palo Alto truly know the value of what the company has sitting out on that Colorado plateau.
Alex Herrera is a senior analyst for Jon Peddie Research