The first company to sell a 3D solution for on-site industrial scanning has a solid list of customers.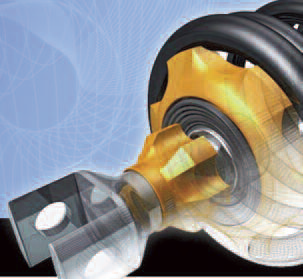 Hexagon has added to its portfolio of acquisitions with the purchase this week of New River Kinematics (NRK), a US-based engineering company that specializes in 3D analysis software for portable metrology applications. The NRK customer list reads like a Who's Who of heavy manufacturing, with companies like Boeing, Airbus, Babcock Marine, and Lockheed Martin among their named accounts.
Founded in 1994, NRK was the first company to introduce a 3D graphic environment for portable metrology. Today, New River's SpatialAnalyzer is considered by many to be the industry standard in portable metrology software solutions.
Hexagon says NRK revenue will immediately contribute to Hexagon earnings. NRK revenue in 2012 was $13 million. Terms of the deal were not disclosed.
Hexagon sees NRK as providing an inroad to heavy manufacturing, where the cost/benefit of 3D scanning is gaining traction, and portable scanning becomes one more source of information on both manufacturing and maintenance. The advanced analysis capabilities in SpatialAnalyser combine inputs from any metrology device into a single platform, allowing the information to be integrated into larger CAD models.
"When it comes to industries like aerospace and shipbuilding, where parts are either very large or very expensive, mitigation of continuous rework is an absolute necessity, NRK's software facilitates this," said Norbert Hanke, President, Hexagon Metrology. "From single part inspection to highly accurate, large scale multi-instrument surveys, SA's advanced analysis capabilities support large-scale manufacturers who have no other option but to make components that fit."
NRK's founders, Dr. Robert Salerno and Dr. Joseph Calkins, will be staying with the company. Hexagon also says it plans to take advantage of NRK's existing customer relationships to benefit the rest of the company.