Nvidia and Falcon Northwest to honor memory of Philip Scholz, an Nvidia employee who died saving the life of a stranger.
[Editor's Update: The auction closed May 8, 2014; the winning bid was $8001.00. Congratulations to all who participated!]
Nvidia and Falcon Northwest have partnered together to build a one-of-a-kind gaming PC, and are auctioning it on eBay as part of a fund-raiser in honor of the late Philip Scholz, an Nvidia employee.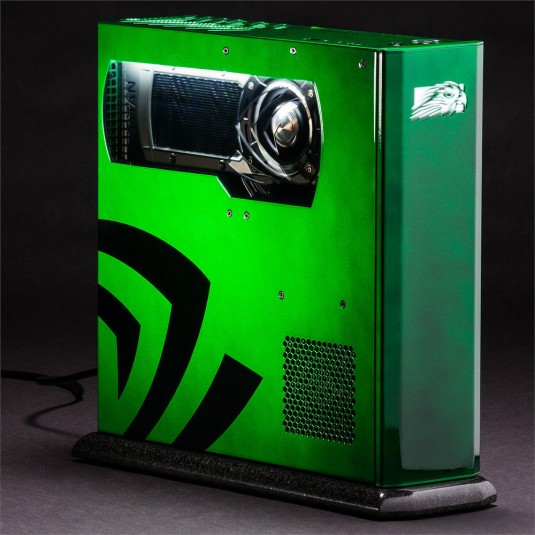 Scholz died earlier this year during his commute home, when he gave his life to save someone who was on the tracks as a commuter train was approaching. A foundation in his honor provides scholarships to needs-based youth and promotes outdoor physical activities involving his favorite pastime, baseball.
The PC up for auction "uses all the latest technology to deliver absolutely raging performance in a cool, quiet platform," says Brian Del Rizzo, an Nvidia employee helping with the auction. The Falcon Northwest computer features the new Nvidia GeForce GTX Titan Black, which Nvidia claims to be the world's fastest single GPU. Other specs:
Intel Core i7 4770K CPU
ASUS z87 Maximus motherboard
16GB of GSKILL DDR3 memory
Two 1TB M50 SSDs from Crucial
Custom Tiki case.
This entire system is fully warranted by Falcon Northwest.
To learn more about Phil Scholz and the way he changed those around him, see this story from San Jose Mercury News.
At the time this article was posted, the high bid was $5,200. The auction ends May 8. The direct auction link is here: http://cgi.ebay.com/ws/eBayISAPI.dll?ViewItem&item=151292393844