Two 3D visualization products from the same vendor does not mean one workstation configuration works best for both.
By Tom Lansford
CADplace
Autodesk Showcase and 3ds max are valuable tools when doing visualisation for manufacturing, product design and development, and particularly virtual design reviews. One of the first issues many professionals face is how to optimize their workstation. CADplace took a look at both applications measuring their demands on the CPUs and the GPUs.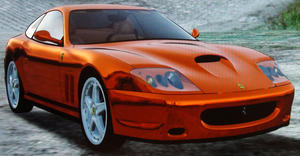 A look at hardware system requirements
Since both applications are designed for interactive 3D graphics, you might be tempted to treat them the same when choosing a workstation. Our tests show you just how different these programs are when it comes to hardware requirements. What we find does reflect a couple of standard expectations regarding 3D programs as well as provide one or two surprises.
3ds max and 3ds max design provide 3D modeling, animation, and rendering for a wide range of fields from architecture to games to mechanical design. The program has a long history with its roots in MS-DOS before the birth of the first Windows-based product, 3D Studio Max in the mid-nineties. It has extensive functionality in the three areas of modeling, animation, and rendering. Modeling and animation are extremely interactive 3D processes in 3ds max whereas rendering is less so for many 3ds max users.
The raison d'être for Autodesk Showcase is to provide extremely high-end real-time rendering. The product pedigree comes from automotive styling and design as it was developed by the Alias team responsible for the design tools. Showcase came to Autodesk through their acquisition of Alias several years ago. The product uses a powerful 3D scene-graph called SceniX. The scene graph is the heart of any 3D program and in this case, SceniX is designed to deliver the fastest, highest-quality real-time rendering possible. SceniX is also used in products from RTT and Bunkspeed.
Continue reading here: Autodesk Showcase and 3ds max are both real time 3D programs but they use the workstation in very different ways
Tom Lansford is an analyst at CADplace. He previously managed European workstation marketing at Nvidia and speaks four languages. His professional interests include graphics solutions.