FBX export has also been improved, along with workflows with Maya and Lustre.
The most recent update to Autodesk Flame brings new 3D scene navigation features, new workflows to improve collaboration, better interoperability with other Autodesk products, and more. Flame is Autodesk's product for video special effects work, with tools for editing, finishing, and 3D composting.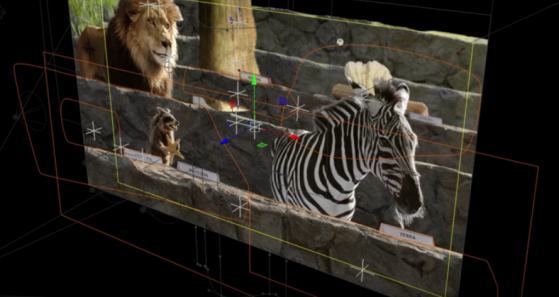 New feature details:
3D scene navigation features now more closely match the workflow in Autodesk Maya, making modeling, selecting geometry, and modifying scenes more consistent between the two products.
Action render quality has been improved, with new tools for working with textures and lighting in 3D scenes.
Physically based rendering tools have been added, including core lighting and texturing and 60 algorithmic substance textures from Allegorithmic.
FBX export has been improved for better compatibility with Autodesk Maya and the many programs from a variety of vendors who use the FBX format.
Workflow pipeline integration is improved, offering better color management, pipeline compositing, and multi-channel clips.
EXR handling has been improved, enabling multiple EXRs to be imported, conformed, cached, and archived. Multiple EXRs can now be maintained as a single clip.
Interoperability with Autodesk Lustre has been improved.
Batch set-ups are now project independent, and include all metadata for reimporting content or transferring assets from remote workstations.
The Flame Extension 1 update was presented at the recent IBC conference in Amsterdam, and will be available to users with active subscriptions on October 13, 2016. New licenses are available only on subscription, with prices starting at $750/month.