Autodesk is co-sponsoring the 3D Web Fest that is presented by the art and tech communities to illustrate the 3D capabilities of the web.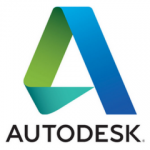 The 3D Web Fest is like a film festival – with a focus on the best of the 3D Web. The first ever 3D Web Fest came into existence in year 2015. The event  showcases websites that are the best mixture of music, art, and technology; and exhibits possibilities with the emergence of 3D Web in a film festival format and club atmosphere.
Autodesk and the WebGL community are organizing the third annual 3D Web Fest on June 30 in San Francisco at Palace of Fine Arts Theatre. Other Sponsors include Lagunitas, Mozilla, Nespresso, and Salesforce.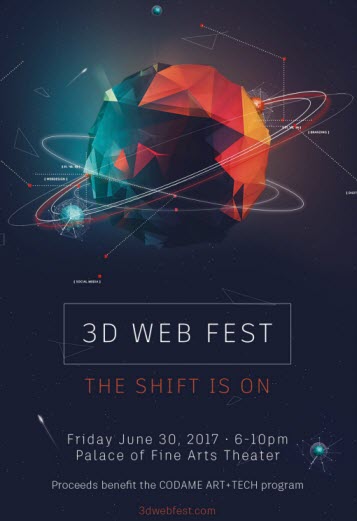 At the event, experience the most innovative, experimental, and game-based projects from top thought leaders, influencers, and creators. Artists working with WebGL, WebAudio, Javascript, CSS, HTML5, Three.js, and VR will showcase their creations in a mind-blowing festival of bleeding-edge tech. Selected artists include:
Check out all of the artists here: http://www.3dwebfest.com/
This year, the theme is "connection." Connections have a subtle but powerful presence, weaving through the micro and macro of our lives. Opposites connect to define each other and synapses connect to create a self. Individuals connect into communities and governments connect locales.
The third annual 3D Web Fest is a fundraiser benefiting non-profit CODAME ART + TECH. Founded in 2009, CODAME is a member of the Intersection for the Arts, a 501(c)(3) non-profit organization. CODAME embraces innovation through creativity, play, and collaboration between companies, artists and technologists, building immersive, engaging, out of the ordinary experiences. The program aims to inspire entrepreneurs, innovators, companies by injecting creativity into organizations. Learn more about the program: www.codame.com/.