Dyson is an angel investor and technology visionary who has personally nurtured many software start-ups. She will discuss the business and technology implications of how exceptions are becoming the rule.
Esther Dyson, angel investor and innovation visionary, will give a keynote address at COFES 2013, the annual Congress On the Future of Engineering Software, in Scottsdale, Arizona on April 11-14.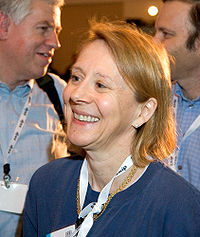 Dyson began her career as a journalist and a Wall Street technology analyst. She became well known in the nascent personal computing industry as someone who could pick new talent and rising new technologies. Over the years she has focused her energies on investing in new business models, new countries and new companies, especially in healthcare, digital technology, and space.
Today Dyson is a board member and active investor in a variety of start-up companies. The New York Times Magazine once called her "the most powerful woman in the Net-erati." Dyson has also been described as a power broker, high-tech priestess, knowledge entrepreneur, and digital-age philosopher.
As chairman of EDventure Holdings, Dyson's primary activity is investing in and nurturing start-ups. Some of her companies include: 23andMe, Genomera, Yandex, XCOR Aerospace, and Knack.it. From October 2008 to March of 2009, Dyson lived in Star City outside Moscow, Russia, training as a backup cosmonaut.
Dyson's keynote address at COFES 2013 will focus on the business implications of exceptions—how software advances now allow businesses to handle exceptions as routine—leading to the rise of customization, personalization, dynamic pricing and other one-size-does-NOT-fit-all models. Early in Dyson's career, she assisted in the launch of Federal Express. Their business model succeeded because they simplified the complex courier business by getting rid of exceptions and providing standard rules for transport. In contrast, everything is an exception today—from individuals' genomes to 3D-printed clothing or precision machinery. Dyson's address will detail how current software innovations are allowing businesses to manage this complexity in real time.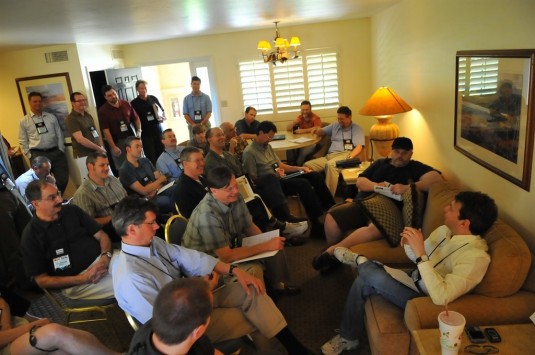 "Esther Dyson is well-known in the industry for her extraordinary knowledge, insights, and her ability to bring the right people together to achieve amazing success," said Brad Holtz, president and CEO of Cyon Research Corporation. "Her background and vision promise to provide attendees with an unforgettable learning experience, one we hope will lead to even greater advancements in tomorrow's engineering software."
Now in its 14th year, COFES is the annual, invitation-only event for the design and engineering software industry. COFES gathers design and engineering software leaders (vendors, users, press, and analysts) together to discuss the role engineering technology will play in the future survival and success of business.