Purdue University joins with Anark, ITI, Lockheed Martin, and others to increase the use of intelligent assets in 3D models.
Several engineering software vendors are joining with manufacturers and academia in a new research project to improve the usability of intelligent model based enterprise (MBE) technologies for manufacturing.
The goal of the "Supply Chain MBE/TDP Improvement" project is to push Model Based Enterprise (MBE) technologies forward by streamlining the design stage of the manufacturing process. Intelligent 3D models and their accompanying data package (TDP) are seen by the participants as the best way to improve interoperability of model data.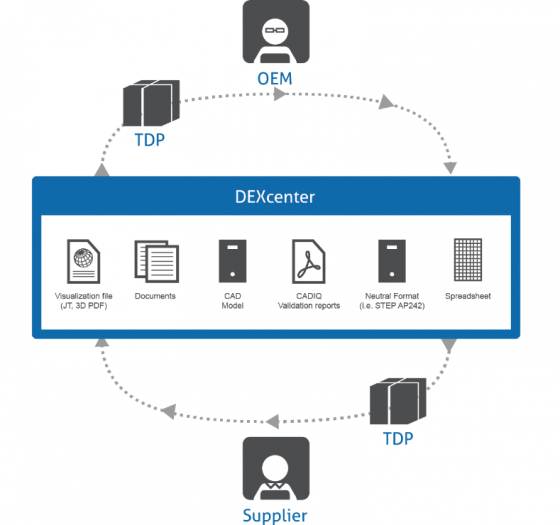 Participants in the research project include Anark Corporation, ITI, Microsoft, Lockheed Martin, Rolls Royce, and Purdue University. The Digital Manufacturing and Design Innovation Institute at Purdue is managing the project.
Most vendors in the CAD/CAM/CAE space — and many large manufacturers — hail Model Based Definition (MBD) as the next revolution, where annotated 3D models and 3D TDPs are used as the single source for all design information, eliminating the need for 2D drawings. Using MBD at the beginning of the product lifecycle and re-used throughout an enterprise and its supply chain, adherents claim it enables rapid, seamless and affordable development and deployment of products from concept to disposal.
"Achieving MBE requires adopting new rapidly evolving technology," says the new research group in an annoucement. The goal of the DMDII project is to demonstrate how various technology solutions can be utilized together effectively. When MBD models include more complete information, securing the intellectual property in these models through the supply chain becomes a top priority. Part of the research will be to develop and encourage methods for keeping proprietary IP secure.