Bentley ProjectWise is the backbone for massive BIM data exchange, supporting 2,000 employees on more than 80 projects.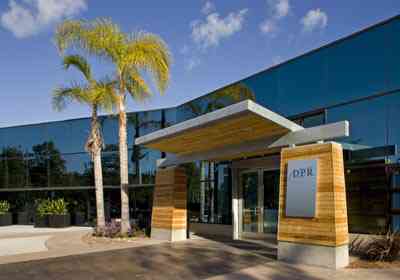 DPR Construction has gained a reputation as a unique technical construction firm. It specializes in advanced technology, corporate office, health care, and life sciences clients, and it uses state-of-the art building information modeling (BIM) and integrated project delivery (IPD) technology and methods. To keep more than 2,000 employees in the loop, DPR has now automated mobile access to project documents.
"Integrated project teams need more than BIM alone to be successful," says DPR CIO Radhika Menon. "They need secure information mobility across file formats, geographies, and disciplines to support collaborative workflows."
DPR has standardized on Bentley ProjectWise as their information access and management technology. The DPR ProjectWise network currently has more than 2,000 active users working on more than 80 projects across 13 different regions of the US. According to DPR BIM applications specialist Andrew Fisher, ProjectWise helps the firm's project teams eliminate the time-consuming process of manual file and information management, increasing productivity by as much as 10% on some projects.
Fisher says virtual building processes are used to produce coordinated documents prior to construction—minimizing unanticipated costs and schedule disruptions during the actual building phase. However, these practices require a framework that can support an enormous exchange of information among multidisciplinary teams over a long period of time. "DPR team members orchestrate an incredible amount of work every day," says Fisher. "With an ever-increasing reliance on digital information for communicating a project plan, we need a tool that can keep up with the demand. ProjectWise allows us to streamline information exchange among different team members and improve project performance by automating certain parts of the workflow."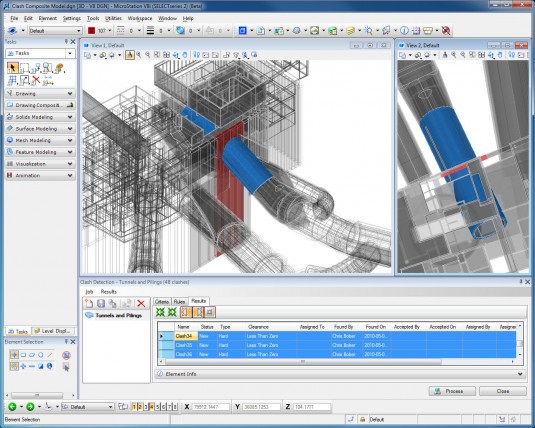 Team members now use one platform to access and share a wide variety of information types, including drawings, specifications, standards, 2D and 3D models, clash resolution reports, progress pictures, and more. Currently more than 2,000 DPR project team members use ProjectWise to manage and share engineering content that includes millions of unique files in 63,000 different folders. Total current data storage use is more than 2,500 gigabytes. All of this content can be accessed from the jobsite, including through the use of new ProjectWise iPad apps.
DPR also uses ProjectWise to develop efficient workflows by eliminating or automating tasks that do not add value. For example, all modelers can use ProjectWise to coordinate with other trades without recreating the model. Fisher says this sharing of models among multidisciplinary project team members produces substantial savings in time and money. In addition to being able to easily download the latest models for other systems, modelers can coordinate as they model without having to wait for weekly updates and meetings.