Sales increased by 12% to $71 million. Many Delcam resellers achieved 20% growth.
UK-based CAD/CAM developer Delcam reports it achieved record annual sales of £47.1 million ($71.4 million) and record profits of £5.1 million ($7.7 million) during 2012. Pretax profits were up 54% compared to 2011. Sales increased by 12% over the previous record of £41.9 million ($63.5 million) set during 2011.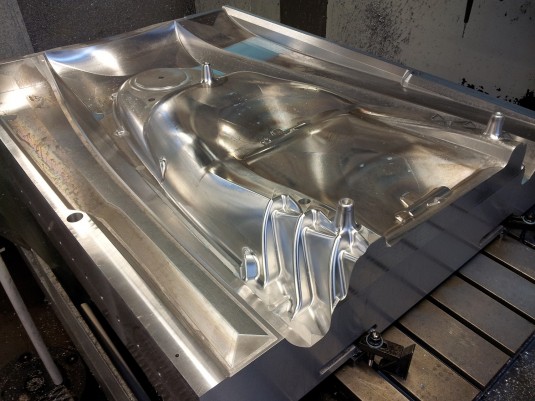 Delcam says the increase was driven mainly by a 16% growth in the sales of new software licences.  These reached £24.5 million ($37.1 million) during the year.  Income from software maintenance and support contracts also reached a new record level of £14.1 million ($21.4 million) over the year. Maintenance revenues continue to account for around 30% of Delcam sales.
Delcam's highest levels of royalties continue to come from the USA, Germany, Korea, UK and China.  The USA was also one of its fastest growing markets, along with Russia and the UK.  However, Delcam says there were many global examples of significant growth, with over 30 of Delcam's sales partners achieving increases in their sales of more than 20%. By regions, revenues from Europe accounted for 51% of sales, with 25% coming from Asia, and 24% from the Americas.
Delcam says its main markets continue to be the toolmaking industry, in particular within the automotive sector, and production machining companies in the automotive and aerospace industries. Important contributions also came from sales to designers and manufacturers of footwear and from the healthcare sector.
Delcam invested £11.4 million ($17.3 million) in R&D over the year, up 7% against the £10.7 million ($16.2million) investment in 2011.