Purdue University seeks to help its students as well as the technical graphics industry.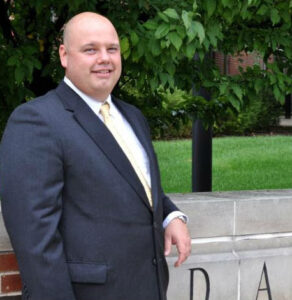 The 3D PDF Consortium has launched an academic membership category, with Purdue University the first university to join. 
The team initiating the drive for consortium membership was led by Nathan W. Hartman, Ed.D., Professor and Associate Head of Computer Graphics Technology at Purdue Polytechnic Institute ."We joined 3D PDF consortium to interact with those companies and industry sectors leveraging PDF technology throughout the product and process life cycle. The contacts and knowledge gained will influence our curriculum at Purdue," said Hartman.
The mission of the undergraduate program in Computer Graphics Technology is to prepare graduates for leadership positions in computer graphics professions and to advance the knowledge in the application and teaching of computer graphics through applied research, publishing, presentations, and teaching.
Hartman adds, "We hope to contribute knowledge of industry practices, high-TRL research, and a student pipeline interested in PLM, digital manufacturing, and product data standards."
3D PDF Consortium Executive Director Jerry McFeeters said of their new Academia Member Category, "Together 3D PDF Consortium and Purdue University will advance the quality of technical graduates entering the workforce by adding an academic perspective to our industry's discussion. Purdue University has the opportunity to shape the future conversations and direction of our community. This is a great fit for Purdue University and the 3D PDF Consortium."