Jon Peddie Research expects 2017 to be a much better year than 2016 for game console sales.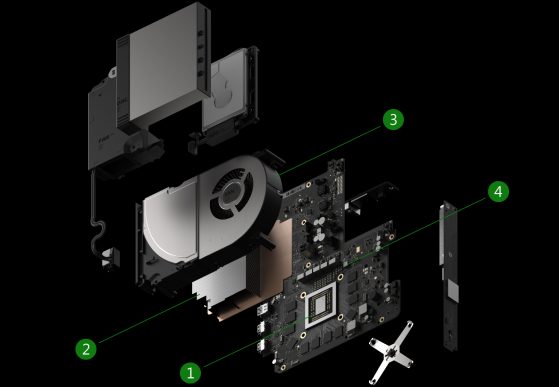 The TV-based gaming console market is in a temporary lull, according to the latest report from Jon Peddie Research. Devices tracked in this market report include Sony PS4, Microsoft Xbox One, Nintendo Wii and others.
As a whole, devices in this market saw a slight sales dip in 2016 as compared to 2015. JPR expects sales to take a dramatic jump in 2017.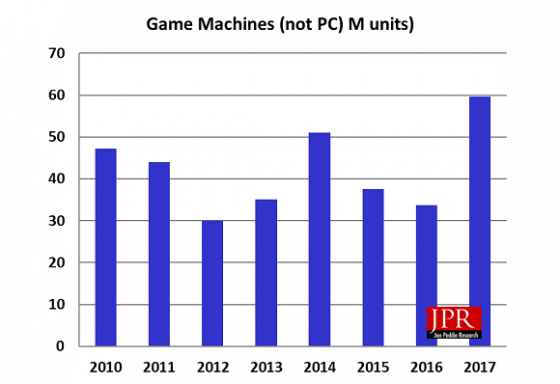 The introduction of a 4K Sony PS4, a new Microsoft Xbox (code name Scorpio), and the take-up of the recently released Nintendo Switch "promise to make 2017 the best year for gaming consoles in three years," says JPR in a release about the new market report.
Other devices tracked in the JPR TV Gaming report include ARM-based devices like Nvidia's Shield and Micro controllers from China.
The enhanced PS4 and VR capability didn't give the kick Sony and others had hoped for, nor did the slimmed down Xbox One. Nintendo's Switch arrived late, but demonstrated pent-up demand by getting off to a good start, adding 2.7 million units to the market in the first quarter of 2017.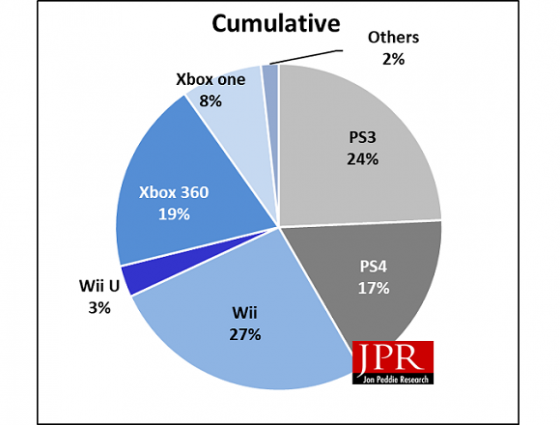 Now in its third year, JPR's TV Gaming Report has established itself as the essential reference guide for hardware and software vendors and suppliers serving the gaming markets. For more information, visit the Jon Peddie Research web site.