LightWave 3D, Chaos Group first to reach out to Softimage users with special crossgrade deals. Autodesk already has offers in place.
It isn't taking long for 3D digital content software vendors to start offering crossgrades for Autodesk Softimage, in the wake of news earlier this week that Autodesk is phasing out the 3D professional modeling software product. LightWave 3D Group and V-Ray are already out with special offers to Softimage users; we expect more shortly.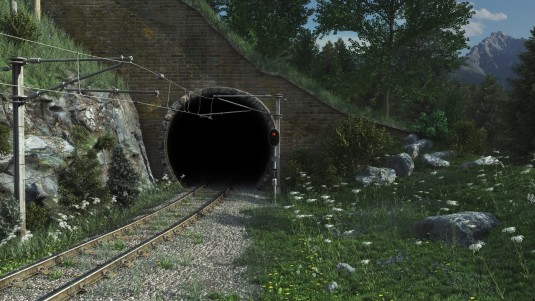 LightWave is asking Softimage users to "Join the Rebellion" and move to a full seat of LightWave 11.6 software for a special crossgrade price of $495. The regular retail price is $1495. The LightWave/Softimage crossgrade offer is good through March 31, 2014.
"The news of Softimage's retirement displaces an entire community of artists who are passionate about their creativity and the software they use," said Rob Powers, president, LightWave 3D Group.  "We invite all Softimage artists to join the rebels, the independents, the artists and studios that push their creativity to the limits each and every day with LightWave 3D software."
Chaos Group's V-Ray is not a direct competitor; it sells V-Ray for Softimage, a rendering engine. Chaos Group is offering a free crossgrade to either V-Ray for 3ds Max or V-Ray for Maya. But the offer is only good for existing owners of V-Ray for Softimage; copies purchased after March 6, 2014 are not eligible for the crossgrade offer.
"If you have a V-Ray for Softimage license at the moment, you can take it with you to whichever package you decide to migrate to under Autodesk's free migration program," says Chaos Group representative Torgeir Holm. "However, if you don't have a V-Ray for Softimage license, but have been considering getting one, it will not be crossgraded for free."
Autodesk is offering a zero-cost crossgrade from Softimage to either 3ds Max or Maya; a current subscription is required.