GIS pros are a target of the new vibrant red, designed for durable media such as maps.
HP has added new models to its line of professional inkjet printers with new 24-inch and 44-inch models with six-ink printing and the option of a new chromatic red ink.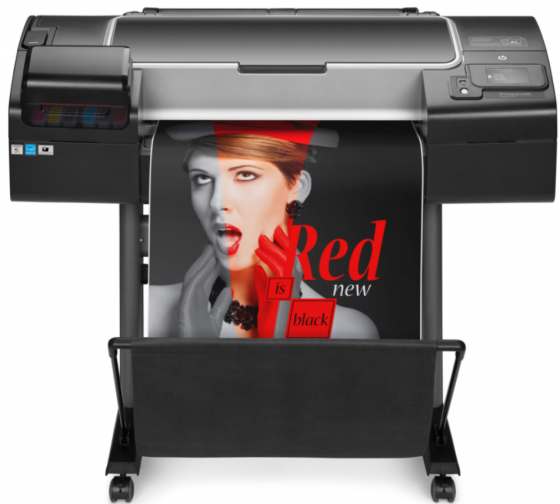 HP says the six-ink printing system in the HP DesignJet Z5600 (44-inch) and Z2600 PostScript Printers (24-inch) helps cut operational costs by reducing ink consumption up to 20 percent.  While suitable for a wide variety of applications, HP says these new models and the new chromatic red will be specifically useful in GIS departments.
Firmware specs for these printers match others in the HP line: professional Pantone color emulation, Adobe PostScript/PDF, and HP-GL/2. Files in PDF, JPEG, TIFF, and HP-GL/2 formats may be printed directly from a PC or Mac to these printers.
Both printers are expected to be available mid-June 2016.
What do we think?
To the uninitiated, it might seem odd that red is being added to a color printer that can already print red. But to professionals, there is a difference between "red" produced from a four-color printer that offers cyan, yellow, magenta, and black and a true red not made by mixing. Thus this new chromatic red. It should be a welcome upgrade not only for sign makers and reprographics shops, but in engineering, architecture, and GIS in-house print rooms.