Open-architecture hardware for the rapidly growing live streaming market.

 
San Francisco startup Sub2r has developed a new high-density 3D imaging technology. First they worked on the software side, then realized they needed to create a camera to support the process. The needed a camera that would provide access to every aspect of the imaging process from the moment the light entered the lens until it left the camera. Unable to find one that offered the configurability at a cost they required, they decided to build their own.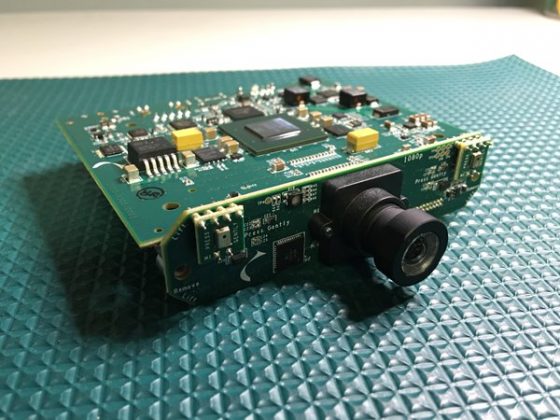 The first version was a 720p streaming camera. The sensor used a 3µm pixel architecture and had exceptional spectral response for a CMOS chip with up to 120 frames per second. They made a number of cameras for their own research and some for other companies who needed similar platforms. Meanwhile, 2r1y (the company's first name, for "two Russians one Yank") continued to develop their technology in stealth mode, but occasionally they would post a video on YouTube showing sports capture, with the camera incorporated onto a telescope and using FaceRig, an avatar-generating facial recognition software.
"It was the Twitch Streamers, people who live stream video game playing who found us," said co-founder Richard Neuman (the Yank). "One guy in particular, Vaughn Whiskey, told us the community has been desperately looking for 1080p 60 frames per second," he said. "We started looking into YouTube content creation and Twitch Streaming. It's a huge world. Amazon bought Twitch in 2014 for just shy of $1 billion. There are millions of Streamers out there, and between Twitch and YouTube, there are over 2.5 million who make substantial six-figure incomes. Their choice is a webcam or thousands of dollars of  pro equipment. There was nothing in between."
After 2r1y spun out the camera tech into Sub2r, they went back to the white board and began designing a camera that was not only a prosumer camera for the Streamers and Content Creators, but held true to their goal of an open architecture camera.
The list of the things you can do with this camera is long. It starts with a finished, complete out-of-the-box camera, including lens, housing, cable, and mount. They made everything they possibly could interchangeable or configurable, including the camera board, SODIMM memory, 12-mm lenses, even the microphones.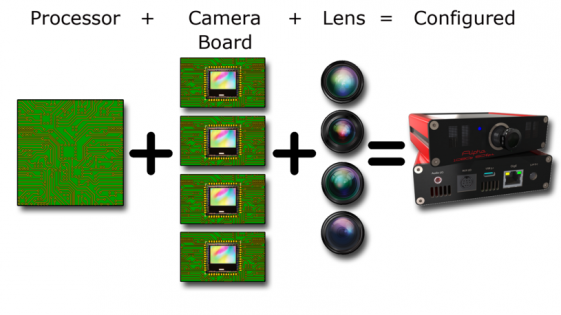 When asked about the camera board and microphones, Neumann replied, "If you want to upgrade from 1080p to 4K or a monochromatic camera, no need to buy an entirely new camera, just the camera board. You can easily swap them out, and the motherboard configures to the new sensor. It's far more cost effective and future-proofs our customer with affordable upgrades. For the mics, say you've got a situation like a camera on a deep sea ROV where sound is useless. The microphones can be replaced and the channels used for recording low-bandwidth data. Like the audio, that data is interlaced with the video stream."
For output, the camera has the option of USB 3.0 and GigE. There is access to the sensor chip Aux I/O functions, on board power of expansion, and 20 channels of expandable I/O on the camera board are available for powered optics or other functions. Processing is provided by a Xilinx FPGA, which provides on-board user-configurable compression and image enhancement. The device even provides access to the chip-level registers.
"If you want to experiment with the most basic of functions, like demosaicing, we give you the platform to do that," said Neumann. "Our hope is that this platform will allow people to explore, create, and innovate with digital imaging in ways they never dreamed possible before. For companies who are looking to build their own cameras or a camera for a unique application, we hope to save them considerable time and engineering effort by providing an easy to configure platform," he said.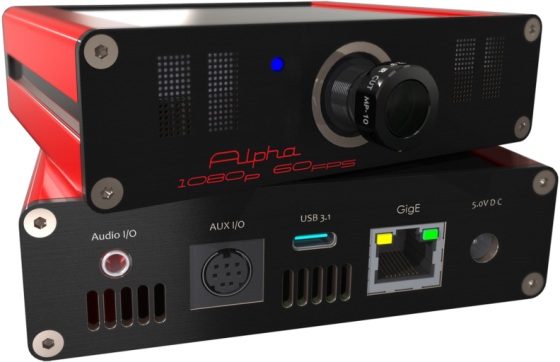 Sub2r launched the camera at Maker Faire Bay Area in May. They demonstrated their first platform, which will go into production and supports both 4K at 30 frames per second and 1080p at 60 frames per second. Features include:
4K/1080p/720p

FPS: 30/60/120

USB 3.0/GigE output

UVC 1.5-compliant

H.264 compression on board

User configurable compression Xilinx FPGA

User-configurable image enhancement

Expandable SO-DIMM memory

Access to chip-level registers

Optional low-bandwidth data input

Aux I/O—Synch/Strobe/Power

Aux audio I/O 3.5-mm 4 pole

I/O channels for powered optics

Interchangeable microphones

Auxiliary 5VDC power input
More information is available at www.Sub2r.com.