The CAD industry's largest vendor-organized professional awards program honors exceptional achievement in using software to improve infrastructure design and use. An independent jury selects the awards. 
Bentley Systems today announced the winners of its 2012 Be Inspired Special Recognition awards for 2012. Each of the seven organizations—and an Educator of the Year—are being cited for "uniquely innovative and visionary achievements" that fall into more than one category of the larger Be Inspired award program.

The Special Recognition winners are nominated by an independent jury and reviewed by Bentley executives. The separate awards are part of a larger awards program for the users of its software, the Be Inspired Awards; winners of that competition will be announced in November at a Bentley user conference in Amsterdam. The list of winners and their achievements is below.
Our take
It would be easy to dismiss this as an elaborate bit of PR on Bentley's behalf. But as a former juror, I know first-hand from behind the scenes what goes into the selection process. (GraphicSpeak Editor-in-Chief Kathleen Maher is also a jury alumnus.) No company or government organization is selected on the basis of how much money they spend with Bentley, but on the quality and imaginative detail of their accomplishments.
Winners
The Be Inspired Special Recognition Awards winners for 2012 are as follows, with descriptions provided by the competition's independent jury: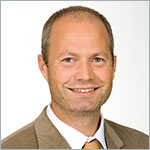 Educator of the Year
Guenter Maresch
University of Salzburg
Maresch holds a doctorate in CAD and eLearning from the University of Salzburg and a master's in Geometry and Math from the Technical University of Vienna. For 22 years, he has taught geometry and math at schools and universities in Austria.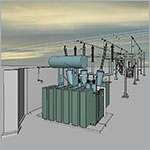 Return on Innovation
Pacific Gas and Electric Company
Bentley Substation Implementation
San Francisco
Using Bentley Substation allowed the team to utilize 3D symbols with an integrated database to link and track all components of the project design. Projected annual savings based on 120 internal projects is $1.9 million on physical arrangements and $2.8 million on schematics. By gaining accuracy and efficiency on engineering drawings, the expected construction savings could average 40 man-hours per project, or $1 million annually. Total projected annual savings is $5.7 million. Taking the learning curve into consideration, this project could have a return on investment in less than two years.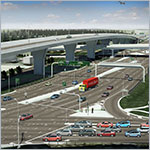 Sustaining Our Society
Parsons Brinckerhoff and Arup JV
Airport Link, Northern Busway, Windsor to Kendron, UK
and Airport Roundabout Upgrade, Brisbane, Australia
Leading-edge on many levels, the Airport Link project has delivered an economic and social legacy for the broader Brisbane community. It has literally redefined the urban fabric of the city through an innovative and inspired design. The Airport Link project took an approach that strongly recognized that communities and clients increasingly expect urban-design excellence to be a key feature of major infrastructure projects. Bentley solutions were used for the design (MicroStation, MXROAD, InRoads, Structural Modeler, and gINT) and project collaboration document control (ProjectWise).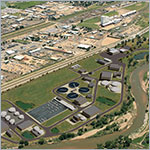 Sustaining Our Environment
CH2M HILL
Denver Metro Northern Treatment Plant
Denver
The primary focus of this $475 million project is to return treated water back into the environment. Sustainability is at the heart of the process as treated output is re-integrated to preserve and enhance what remains of the planet's water resources. The energy required for the treatment process is also carefully planned and optimized to reduce the carbon footprint of the overall project throughout its lifecycle. CH2M HILL utilized intelligent modeling tools—including MicroStation, ProjectWise, Bentley Navigator, PlantSpace, OpenPlant, InRoads, and Bentley Raceway and Cable Management—that were configured to meet the building information modeling goals as agreed to by the client.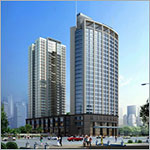 Sustaining Our Professions
HydroChina Zhongnan Engineering Corporation
Utilization of the Bentley LEARN Training Subscription
Changsha, China
Commitment by senior management to invest in learning has resulted in a total of 593 colleagues being trained in basic 3D design using MicroStation in a two-month period in 2011. In 2012, more than 900 colleagues will receive Bentley application-related training through the Bentley LEARN training subscription. Applying incremental learning has improved the quality of their deliverables while also reducing cost.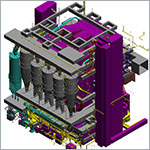 Advancing Information Mobility
Shaw Power Group
Virginia City Hybrid Energy Center
Virginia City, Virginia
With four major areas of work being performed by various design firms using different design systems, Shaw Power Group configured PlantSpace so the vendor models were superimposed as one. The success of the PlantSpace, i-models, and Bentley Navigator coordination has resulted in Bentley Navigator becoming the preferred means of accessing all 3D design information at construction sites regardless of which CAD design system has been used.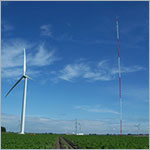 Innovation in Asset Performance Management
Ecofys Netherlands B.V.
Wind Turbine Test Site
Lelystad, Netherlands
The high-level project goal was to increase the scale and minimize the complexity of the wind turbines, reduce project and construction costs, and make operations and maintenance more efficient. Using AssetWise utilized configuration management technology from the nuclear industry but reapplied it to the wind energy industry. Based on an offshore wind farm with three 30 megawatt turbines, Ecofys estimates a cost savings of $4.3 million over a 20-year lifetime.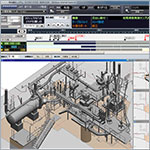 Bentley Developer Network Award
Hitachi-GE Nuclear Energy, Ltd.
Integrated Plant Construction System
Hitachi, Japan
Because any error occurring in the upstream phase considerably affects construction in the downstream phase, Hitachi-GE Nuclear Energy developed a high-quality and reliable power plant construction system that provides consistent and coordinated project control throughout the engineering, procurement, and construction lifecycle and improves quality and efficiency by closely managing and monitoring field work. Bentley Developer Network members develop complementary applications exclusively for in-house customization, integration, and use on Bentley products.