The market leader for AutoCAD-compatible plant design also adds new working modes, an updated user interface, and more.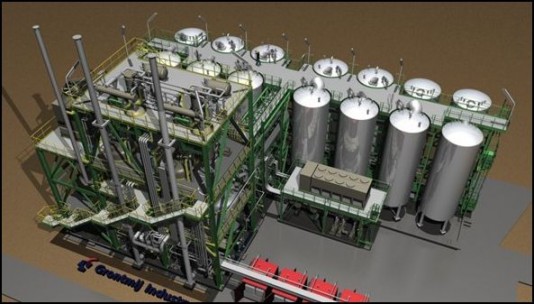 Bentley Systems has released an updated version of AutoPlant V8i (SELECTseries 3) suite that brings new interoperability, new support for 64-bit Windows, and other features. Bentley says AutoPlant is the most widely used AutoCAD-based plant design software suite on the market.
Bentley AutoPlant products include specification-driven 3D design tools for piping, equipment, isometric, raceway, and steelwork design, along with 2D functional design applications for instrumentation and wiring, data sheets, and process and instrumentation diagrams.
New in this release is the ability to work either in "briefcase mode," disconnected from a host database, or in "project mode," for information sharing among small to large project teams. A revised user interface supports these changes.
AutoPlant also now supports creation of i-models (containers for open infrastructure information exchange), for increased interoperability with other plant software products and other products from Bentley, including ProjectWise V8i (project collaboration), Bentley Navigator V8i (iterative project review), and Bentley OpenPlant, the first 3D plant modeling software to natively use the ISO 15926 data model as specified by the iRING user community.
Support for 64-bit Windows-based computing means the suite is compatible with 64-bit AutoCAD, Windows, and Microsoft Office.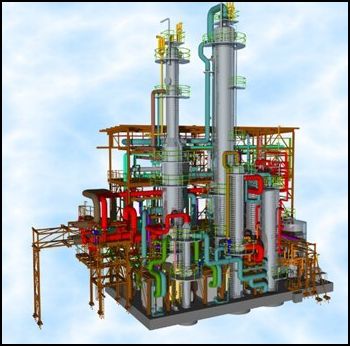 Early user Demetrius Franklin, CAD manager for ESI Tennessee, said the upgrade has provided significant benefits, including "real-time design review, a significant decrease in clashes during construction due to our ability to detect and resolve potential conflicts during the design phase, and a reduction in paper waste. Our savings on generating piping isometrics are over 90%, and this is a small part of the project. Overall return on investment on our projects using AutoPlant, as compared to the estimated 2D manual process, is in the neighborhood of an incremental 2% to 3%."
What we think
The Big Four in plant design software (Autodesk, AVEVA, Bentley, Intergraph) all talk about interoperability, but Bentley has done the most to put meat on the bones. AutoPlant is an AutoCAD-compatible plant design suite that supports the important ISO 15926 interoperability standard, something that Autodesk does not offer in its products. Because of its roots as the CAD behind Intergraph's PDS system, Bentley has always been required to design its plant products for the real world where people pick and choose their software products from multiple vendors.