The products are good, but not earth shaking. There are only five employees, and one is the CEO's driver/gofer. Goa is the boondocks for India software development. It is obvious 3D Systems didn't buy these companies for any of the usual reasons.
By Randall S. Newton
As the engineering software industry cognoscenti began gathering in Scottsdale, Arizona for COFES earlier this month, everyone was abuzz with news that 3D Systems had acquired Sycode, a small software house in Goa, India that makes CAD conversion utilities. While there were the usual jokes about COFES attendee CEO Deelip Menezes scoring a big payday or buying rounds in the hotel bar, one word kept cropping up: Why? It was like the prom queen just eloped with the guy who works in the school cafeteria, and everybody asks, "What does she see in him?"
So, what is Sycode?
Sycode specializes in translation utilities for CAD products. (We discuss the second acquisition, Print3D Corporation, below.) By our count they have 241 separate products, with such enticing names as "3DM Import for SolidWorks" or "VTK Export for AutoCAD." The customer base includes one-person machine shops, Boeing, and everyone in between. Sycode products fill tiny niches, and they seem to do it well. You don't write 241 such programs unless you have (1) figured out how to crank them out like doughnuts; (2) make them dirt-simple to use, and (3) have a revenue stream large enough to expand the product line.
Sycode is based in Goa, a tropical resort area on India's east coast that was once a Portuguese colony. Indians call it the poor man's Maui, beautiful but not developed. When the lead character in the Jason Bourne series of novels and movies needed a tropical paradise to hide in, he went to Goa. So did the Beatles. It is hundreds of miles from India's software development hotspots in cities like Hyderabad, New Delhi, and Chennai. Sycode is a small company, with five employees or contractors in total, and one of them is the office gofer and Menezes's driver. (This is India, after all, where the middle class can afford servants.)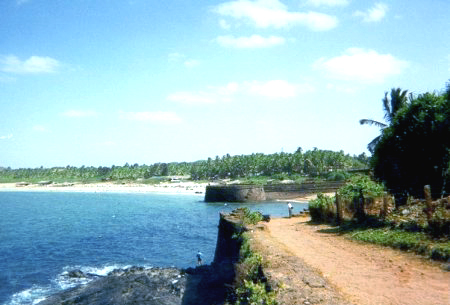 Sycode founder Menezes has become well known in CAD geek circles for his popular blog Deelip.com. We profiled it a few months ago: see "Sycode CEO Deelip Menezes: My Blog is a Hobby That's Gone All Wrong." As we wrote then, Menezes turned a degree in mechanical engineering and a strong entrepreneurial itch into a successful software company. Successful, but unnoticed, until the day in 2006 when Menezes decided to put his vanity domain name (www.deelip.com) to work and started writing a blog. At the time Autodesk and the Open Design Alliance were suing and counter-suing, beating each other up over the meaning of "Trusted DWG." Menezes offered his well-informed opinions; the blog started racking up the comments and the hits. Suddenly the CEO of Sycode was the CAD mouse that roared. Five years later, Menezes, his company, and his blog are all acquired by 3D Systems. A few days later 3D Systems followed up by buying a second company from Menezes, Print3D; more about that below.
Menezes is quick to acknowledge his blog has driven the growth of the company and his reputation. In a wide-ranging interview during COFES, Menezes talked with us about the synergistic relationship between his growing business and his popularity as a CAD industry blogger, and why 3D Systems (3DS) came calling. Key points from the interview:
3D Systems will keep the Sycode brand alive—From its days as a pioneer in stereolithography, 3D Systems has been a company that dealt with product resellers and service bureaus, not end users. The new push in 3D printing is to sell small-volume, low-cost 'fabbers' direct to hobbyists and schools. Of all the leading 3D printing companies, 3D Systems is the least prepared to deal directly with consumers. Menezes says one of the reasons 3DS acquired Sycode is to give it a leg up on understanding and dealing directly with consumers. Sycode products are in use by a wide range of CAD users, who in Menezes' words "give us goodwill in interoperability."
3D Systems wants in the consumer space—"After 25 years," Menezes says, "3D Systems is still explaining the technology and the industry. We want to look at different places, at new markets and new opportunities."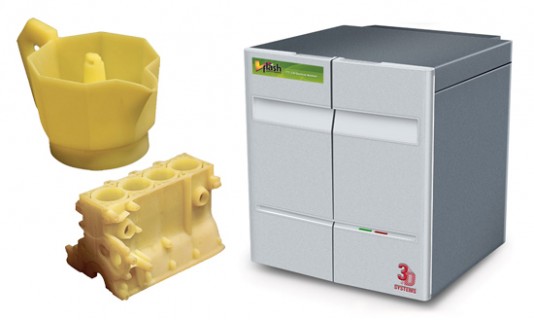 Menezes will create a 3D Systems India division—The structure is yet to be determined, but Menezes is already seeking resumes to create 3D Systems India. "The idea of 3D Systems India was an afterthought" to the acquisition, Menezes says.
If it ain't broke don't fix it—Menezes says he reports directly to 3DS CEO Abe Reichental, and that he wants Menezes to keep doing what he does now. "People are confused when they look at me. Am I media? Partner? Exhibitor? Sponsor? Customer? It's all a bloody mess and I'm enjoying it." 3D Systems wants to change, Menezes says, and this acquisition gives them an engine of change. "Maybe I'm the experiment. I would go crazy in a typical corporate environment, but they want me to keep my individuality. I will continue to think and act like an entrepreneur. I don't have to change my blog. They want to talk to consumers."
First Sycode, then Print 3D
Today 3D Systems closed the circle with Menezes by acquiring his second company, the US-based Print3D. Menezes' partner in this second venture is Ron Barranco, owner of Stereolithography.com and Zcasting.com. Barranco lives on the Island of Maui, Hawaii. (We have to wonder: do locals call it the rich man's Goa?) Menezes describes the yet-unreleased technology as adding a "print to 3D" button inside leading CAD programs. 3D Systems says it plans to commercialize Print 3D as a complimentary customer parts service to its existing Quickparts and 3Dproparts.com services, "and to leverage this technology to create new user tools and utilities for its entire menu of services."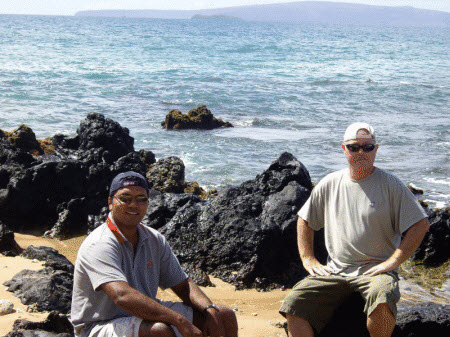 In a short press release on the Print 3D site, 3D Systems described Print 3D as "a start-up company that develops custom parts services for CAD users through advanced desktop tools that integrate directly into their design environment. Print3D's proprietary dynamic pricing and ordering engine is designed to make quoting and ordering parts as easy as printing a document."
Menezes describes the second acquisition in a long post at Deelip.com. He also goes into great detail on the process he went through to sell to 3D Systems. He sought the advice of others who had been through it before him, including SolidWorks co-founder Jon Hirschtick. It's a great read.
What we think
Acquisitions are usually easy to understand. Either the buyer wants the technology, the mailing list, or the cash flow. 3D Systems wants the mojo. Menezes has proven he can write the code and market the product, and do it through social media and networking. Menezes says social technology drives a high percentage of his first-time product sales; we have no reason to disbelieve. It probably drives a much higher percentage of first-time sales at Sycode than at any other engineering software company we cover that has existed for five years or longer. Some of the new kids on the block, like GrabCAD, are clearly taking note.
Deelip Menezes is our industry's equivalent of a rock star who is willing to walk through the mall on Saturday afternoon. As Menezes said during our interview, "The difference is my exposure, that's the differentiator. Sycode has some proprietary software but so do others. We were not acquired for our IP."