Benchmarking expert forms partnership with HWiNFO for system data.
Having started its development of a virtual reality (VR) benchmark earlier this fall, Basemark has now set its goals on becoming a trusted source of unbiased performance information for PC gamers as well. Toward that goal, Basemark announced a partnership with HWiNFO, which makes hardware identification, analysis, monitoring, and reporting tools.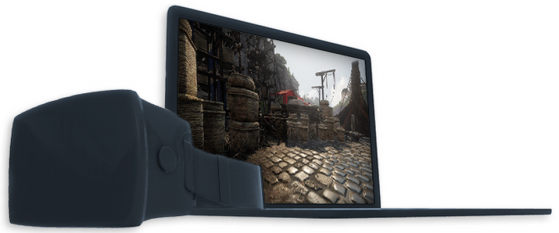 The partnership will enable Basemark to add PC devices to its device comparison database, the Power Board. HWiNFO has details for hundreds of CPUs and details of virtually all known GPUs, from the first VGA graphics cards to the latest GPUs. HWiNFO also has details about many other system components.
"In order to make meaningful comparisons between different systems by using benchmark results, the users need to know exactly which components the PCs have," said Arto Ruotsalainen, cofounder and VP Operations at Basemark. "HWiNFO has over 20 years of experience identifying correct components on PC, thus making them the optimal partner for us on PC segment," he said. "I'm proud to announce that HWiNFO has been chosen by Basemark as the main hardware identification and analysis tool," said Martin Malik, creator of HWiNFO. "Our partnership with Basemark will enable users to get precise information about their systems and reveal to them all possible details about what's happening inside their computers."
HWiNFO has been providing its analysis, monitoring, and reporting tools since 1995, first for DOS, and in 1999 was one of the first system information tools for Microsoft Windows NT and 2000. The latest product, HWiNFO64, is a native 64-bit system information tool.
Basemark will introduce the new Benchmark at GDC 2016 next March.
What do we think?
When we (Jon Peddie Research) test add-in boards and systems at Mt. Tiburon Testing Labs, we use Belarc Advisor. It's an extra step, and requires transcribing. If the new Basemark benchmark provides all that data plus a good stress test for the graphics, then it will most welcome and appreciated here, and should be by anyone doing testing.