InfraWorks 360 Pro is collaborative glue to unify the use of BIM tools and GIS on mobile and desktop.  It is an extension of the former Autodesk Infrastructure Modeler.  
Autodesk today introduces a new product to support the use of building information modeling (BIM) in infrastructure development. Autodesk InfraWorks 360 Pro will be available later this month as a subscription service in countries where electronic license downloads of Autodesk products are permitted, which includes most of North America and Europe. InfraWorks 360 Pro is a cloud-based extension of the former Infrastructure Modeler.
The goal is to streamline the process of uniting project stakeholders—generally a geographically disperse group—around the proposal process. The software provides any-device access to project information, including 3D models geo-located for site-specific evaluation. Autodesk says InfraWorks 360 Pro is designed to "to help efficiently close the estimated $30 trillion gap worldwide between desperately needed infrastructure and the funding required to deliver it."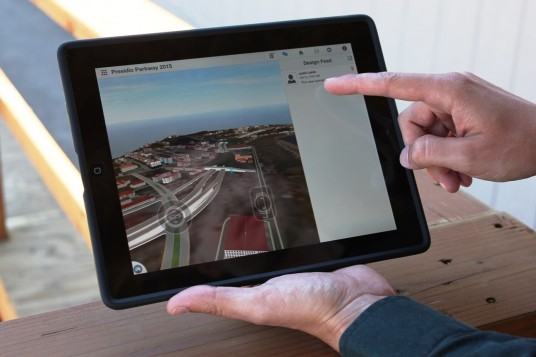 Autodesk will release the product as a quarterly subscription plan. Users will be able to "publish, store, collaborate and manage large models centrally in the cloud via desktop or mobile devices." The end goal is to rapidly produce proposals by creating and aggregating project information.
Cole Engineering has testing the pre-release version of InfraWorks 360. "As more civil engineers embrace 3D modeling techniques and adopt BIM workflows, the use of design-time visualization to improve infrastructure project outcomes is growing," said Jeff Lyons, business unit leader of the AEC Solutions Group at Cole. "For example, we recently won a major water distribution project thanks to the ability to quickly create and share compelling 3D visualizations using Autodesk InfraWorks cloud-enhanced technologies."
Autodesk InfraWorks 360 Pro works with various GIS data types including satellite imagery and USGS topo maps, point clouds (including those generated by Autodesk ReCap), and 3D models. The announcement does not provide detail on what data formats are supported beyond those published by Autodesk. The software includes a link to direct access to a curated version of WeoGeo.com, which provides free and for-purchase access to geospatial data. The product also is designed to perform computationally intensive processes, such as analysis, simulation and rendering of high resolution models, using the cloud.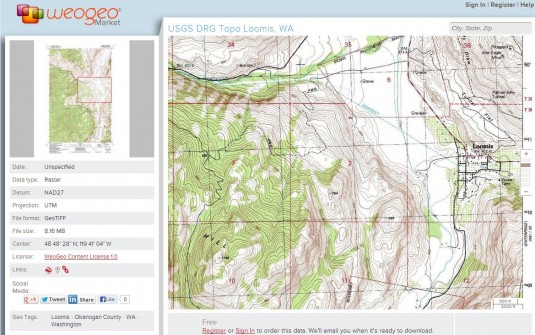 Our take
Autodesk continues its march toward making all of its software cloud-based, and where better to be disruptive than in a field where they are not the market leader. Infrastructure development is a crowded field, with such powerful players as Bentley, ESRI, Hexagon, and Trimble. The release of InfraWorks  360 Pro won't do anything short term to help Autodesk gain market share on its rivals, but it is clearly a move all of them must make, in some fashion or another. Soon.

An introductory video from Autodesk about the Infraworks line. (Source: Autodesk)