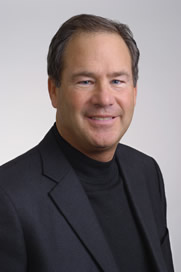 Autodesk, Inc. today announced that Ken Bado, executive vice president sales and services, will leave Autodesk to pursue other opportunities.
"I want to acknowledge and thank Ken for the significant contributions he has made to Autodesk's success during his eight years with the company," said Carl Bass, Autodesk president and CEO. "Over this period, Ken has installed a strong and effective senior leadership team, strengthened relationships with our customers and channel partners, and provided critical support for our sales initiatives."
The company expects that Mr. Bado will transition his responsibilities through January 31, 2011. A search for his replacement has been initiated.
After receiving a bachelor's degree from West Virginia's Bethany College, he worked as an application engineer before moving into computer sales. After initially selling hardware, Bado moved to software sales in 1983 and has never looked back.
Bado was one of the top sales representatives at Intergraph Corporation, where he sold to the manufacturing, GIS, and AEC industries. He later managed sales of Intergraph AEC products for the central United States, before moving on to an 11-year career at Mentor Graphics, holding positions of increasing responsibility in sales, marketing, customer support, and consulting. His last position with Mentor was as senior vice president of world trade, where he managed 1,200 employees worldwide.
Bado joined Autodesk in 2002 as vice president of sales and was the overseer of several very strong years for the company.  Bado has been named a CRN Channel Chief for the past three years in a row, and was also invited to join the Corporate Executive Board's "Guru Group." He has been a member of the Bethany College board of trustees since 2006.