CEO Carl Bass says the subscription-only pricing is based on access and experience, not ownership.
Autodesk today announced the pricing structure for its new mechanical modeler, Fusion 360. As detailed by CEO Carl Bass, the next-generation modeler will be available only by monthly or annual subscription.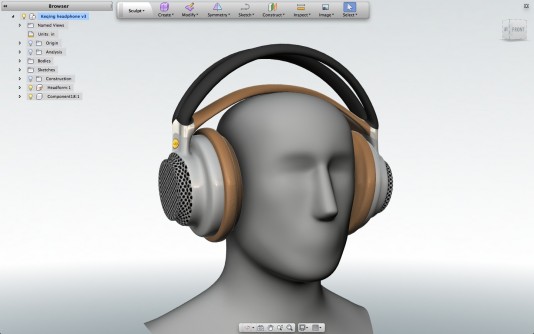 Speaking at the Develop 3D Live event at the University of Warwick in the UK, Bass said access to Fusion 360 will start at $25 per month for the basic service. Complementary modules, with specific functionality yet to be determined, will also cost $25 per month, but no user will be charged more than $200 per month to use the complete suite of tools to ship under the Fusion 360 brand name. Fusion 360 is still in beta; Autodesk expects to release it as a commercial product later this year.
The pricing is based on a new model of charging for access and experience, says Bass, and not one of ownership. The use of books, music, and movies are already moving away from an ownership pricing model, says Bass, and software needs to follow the same path. "Owning software is onerous," says Bass.
The revolution in software pricing and use fueled by mobile devices such as the iPad is changing how software companies determine monetary value for their products, says Bass. "Pricing stands in the way" of a satisfactory user experience sometimes, says Bass. He did not comment how how the company will share the subscription revenue with resellers.
Our take
By rethinking access and value, Autodesk  seeks to establish a new paradigm for the cost of commercial software. Its port of SketchBook Professional to the iPad has become legendary inside the company. At $4.99, it has sold nearly 18 million copies. Its runaway success is now the standard for any discussion inside the company about how to price its new web-enabled software. It is not a subscription product, but SketchBook has redefined value-based pricing.
Fusion 360 is not the first subscription-based software product from Autodesk, but it is the product that over time may well have the largest installed based among its general-purpose CAD tools. How Autodesk customers respond to this pricing will go along way toward determining how future cloud-based software products are priced and sold.