New SVP is an eight-year Autodesk veteran.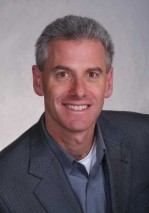 Autodesk has appointed Steve Blum senior vice president for worldwide sales and services. Reporting to company CEO Carl Bass, Blum will be responsible for the execution of sales and services of Autodesk's entire portfolio.
Blum has been with Autodesk for eight years, heading up Autodesk's Americas Sales organization. Autodesk says that nder Blum's leadership, the Americas revenues more than doubled during his tenure.  Computer Reseller News has named Blum CRN "Channel Chief" for the past two years
Prior to Autodesk, Blum was executive vice president of sales and account management for Parago, Inc.