The company will continue to push its transition to cloud and mobile computing despite the setback.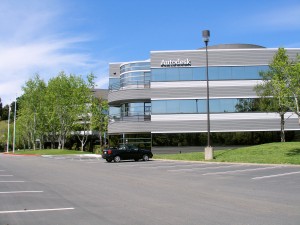 Autodesk (NASDAQ: ADSK) today said its recent internal reorganization led it to perform poorly during its second quarter. "July was an unmitigated disaster," said CEO Carl Bass during a conference call with Wall Street analysts. Overall revenue was $569 million, up 4% compared to the second quarter of fiscal 2012, well below typical Autodesk results and general expectations.
During the conference call with analysts,  Autodesk revealed plans to lay off approximately 7% of its workforce, around 500 employees. An Autodesk representative has confirmed the number and said the layoffs were at most levels and divisions of the organization, although because the largest percentage of Autodesk employees are engineers, many of those laid off were engineers.
Autodesk stock traded down as low as 22% in after-hours trading to 27.86 before bargain hunters stopped the decline. At the close of the day's regular trading period the stock was up .22 in anticipation of results. Despite blaming the company's recent reorganization for its poor results, Bass said Autodesk will continue internal reorganization in the current quarter to accelerate its transition to mobile and cloud computing. Autodesk expects to hire approximately 250 new employees during the rest of the year, remaining completely committed to having mobile and cloud become a major portion of its business in the next few years.
The second quarter of fiscal year 2013 (ended July 30, 2012), was the first full quarter of Autodesk's new internal reorganization along industries instead of geographies. Part of the anemic performance could be based on macroeconomic factors in some global regions, said Bass, but the bigger problem was the company's inability to respond quickly when a revenue shortfall began in July. "Our own execution challenges, combined with an uneven global economy, resulted in disappointing revenue results for the quarter. Organizational changes we made within the company earlier this year slowed us down during the quarter. … We are focused on working through our internal challenges as rapidly as possible."
Bass said the company will take a "prudent approach" to spending for the rest of the fiscal year, which ends January 31, 2013. Steps will include layoffs, cutting the use of contractors, reducing non-sales related travel, and finding other ways to reduce non-essential spending.
Net income in the second quarter was $64.6 million, down 9% from $71.2 million a year earlier.
Revenue by geographies
EMEA revenue was $210 million, down 1% year-over year, but up 1% on a constant currency basis. Bass said results in Europe were uneven, with Central Europe doing poorer than expected while Western and Southern Europe were above expectations.
Revenue in the Americas was $199 million, up 4% from a year earlier. Latin American failed to meet expectations, while North America came in as expected.
Revenue in Asia Pacific was a record $161 million, up 12% from a year earlier and up 10% on a constant currency basis.
Revenue from emerging economies was $88 million, flat compared to the second quarter last year and up 2% on a constant currency basis. Revenue from emerging economies represented 15% of total revenue in the second quarter, down from as much as 25% before the recent recession.
Revenue by product divisions
Revenue from the Platform Solutions and Emerging Business segment was $218 million, up 10% compared to the second quarter last year. Bass said AutoCAD and AutoCAD LT sales were stronger than expected in most regions. At the start of the last recession sales of AutoCAD and AutoCAD LT plummeted before other Autodesk products.
AEC revenue was $161 million, up 2% from a year earlier. Bass noted the transition to BIM continues to be a multi-year process. During the quarter Autodesk introduced a set of online tools for AEC project management called BIM 360, and acquired Vela Systems for BIM tools related to construction management.
Manufacturing revenue was $141 million, up 4% from a year ago.
Revenue from the Media and Entertainment business segment was $49 million, down 10% from a year ago. Bass did not offer any explanation for the unit's poor results during the analysts' conference call.
Revenue from Flagship Products (primarily AutoCAD and AutoCAD LT) was $318 million, up 3% from a year earlier. Revenue from Suites was $166 million, up 5% from 2Q12. Revenue from New and Adjacent products was $85 million, up 5% from a year ago.
Cash per share (CPS) on July 31, 2012 was $4.04, continuing a downward trend going back 12 months when CPS was $6.72. In addition to costs associated with the reorganization and the push into cloud and mobile technologies, Autodesk acquired Vela Systems for an unstated amount and mobile video utility Socialcam for $60 million.  If Autodesk has not purchased Socialcam its CPS would be $4.34.
Our take
Autodesk was following the pack when it reorganized its sales and marketing around industry groups; PTC and Dassault Systems both went through similar internal reorganizations within the past 12-24 months, but neither has blamed the shifting for poor results since. It will be interesting to see how Carl Bass reports results next quarter, after his woodshed moment with the board of directors.
As of this quarter Autodesk no longer shares the number of its users on subscription. When we asked, a representative responded that a majority of its customers are now on subscription. We can only speculate as to why we won't be seeing this number anymore.
Eight of our custom charts follow.
Contributing Analyst L. Stephen Wolfe, P.E., provided research for this article.