New 123D is 3D product design software for people who just want to print something in 3D, not do engineering. Partnerships with 3D Systems, Ponoko, and TechShop seek to make 123D an ecosystem, not just a product.
By Randall S. Newton
Today Autodesk released a new 3D modeling tool designed specifically for the fast growing Maker market of hobbyists, craft workers, and inventors. 123D is a Windows-only software program (basically, Inventor Fusion) to serve as a simple 3D modeler optimized for 3D printing.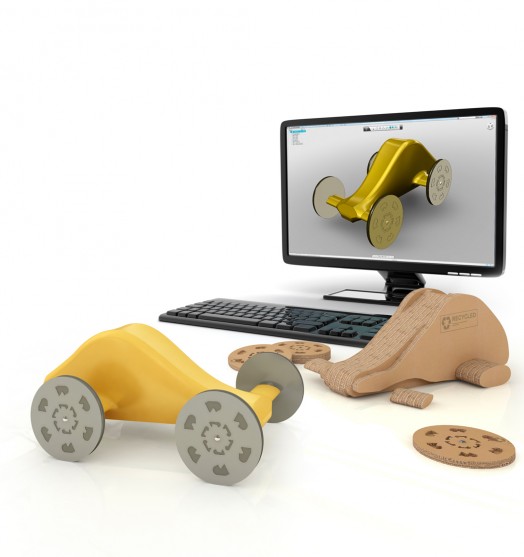 The Autodesk goal is to make 3D printing as simple as 123D, and to give potential Makers a complete ecosystem for dreaming, designing, and producing their ideas. To that end Autodesk has begun partnerships around the use of 123D with:
3D Systems, a leading 3D printer manufacturer and the first company to commercialize 3D printing
Ponoko, an online service for 3D printing and manufacturing that can connect 123D users to various personal fabrication services
TechShop, a small chain of membership-based do-it-yourself workshops (like a membership gym for making things) with a variety of tools including computer numerical control (CNC) and 3D printing, but also welders, table saws, drill presses, etc.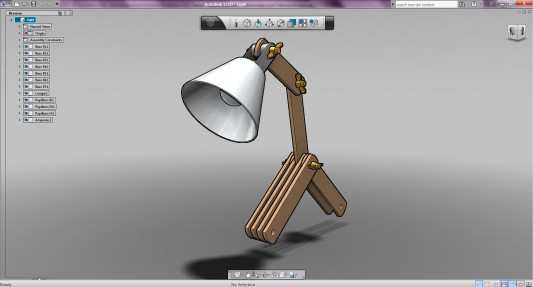 Compared to other 3D design software, 123D is very simple. The user can start from scratch and create 3D shapes, or modify a 3D primitive (box, sphere, etc.). Autodesk representative Tatjana Dzabazova says the product was designed knowing it would be used by moms to make jewelry, gamers to make character minatures, and a thousand uses in-between The direct editing tools are context-sensitive, and the program relies on nodes, point-of-access commands and other techniques for keeping basic use as simple as possible. There are layers of increased complexity for the user willing to invest the time to learn the product in more detail, such as smart patterning.
123D is in open beta and is free to download after signing up to use the service.
As we reported earlier this week, 3D Systems is moving rapidly to own the Maker market. Its deal with Autodesk on 123D is the second partnership announced this week; it also has a bundling deal with low-cost 3D software vendor Alibre for software and a Bits From Bytes printer.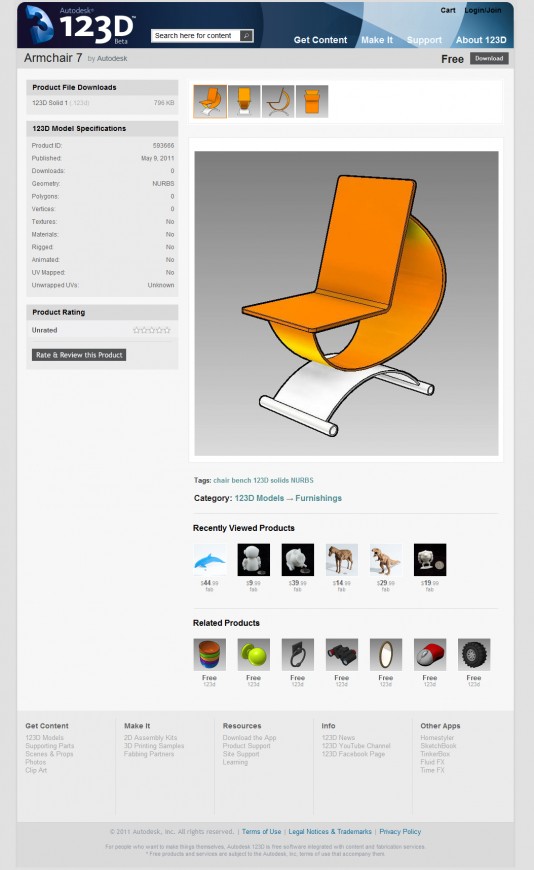 What we think
Before the industrial revolution, people were generalists and craft was widespread. The rise of mass production and task specialization removed from most people the ability or profitability in making everyday items or taking the time to become good at tinkering. The Maker revolution, as many are starting to call it, is scratching a deep itch to be creative with one's hands.
Three trends had to come together to ignite the Maker revolution, all digital in form:
Software tools had to reach the point they were usable by average people, not professionals
3D printing had to come down in price and up in variety of available materials
Access to a Maker ecosystem of ideas, services, and markets via the Internet.
The buzz around 3D printing and making things is similar to what happened in publishing, in music creation, and in graphic arts earlier in the digital era. It took craft longer because of the slow maturity of the 3D printing market. Only a few years ago a 3D printer under $50,000 was unknown. Now there are a variety of products at $5,000 or below, and 3D Systems subsidiary Bits From Bytes sells a kit to build a rudimentary 3D printer for under $1,300.