CorelCAD is also updated today and DraftSight will be shortly; both use Graebert's Ares technology. A consistent market remains for 2D CAD.
Graebert today announced the release of Ares Commander Edition 2013, its DWG-compatible 2D CAD software. The CAD engine in Ares Commander is also used by other vendors; CorelCAD is also releasing an update today based on the same technology. DraftSight from Dassault Systèmes—another Graebert OEM customer—will be announcing its next update soon.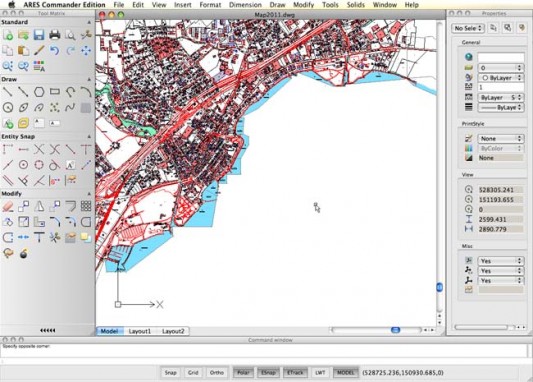 Topping the list of new features is the upgrade to 64-bit technology in the Windows version, allowing users to create much larger files.
Other key features of Ares Commander Edition 2013:
Operating system enhancements: Support for Windows 8 and Mac OS X Mountain Lion;
Support for DWG 2013: The release supports reading DWG 2013 files; writing support for DWG 2013 will be added as an interim update in a few months.
In-place Text Editor: Enter text and format it directly inside the drawing.
New functionality in Viewport command: Easily align viewports by selecting the geometry inside a viewport.
Create Revision Clouds: Rectangular, elliptical, and freehand clouds can be used to accentuate drawing areas and to indicate that certain areas require or contain revisions.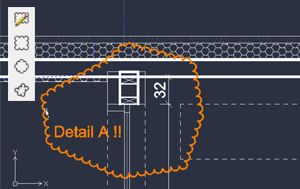 Ares Commander is available for Windows, Mac, and Linux, in 14 languages.
Our take
It has never been a secret that the CAD technology in CorelCAD and DraftSight came from Graebert, but the Berlin-based CAD vendor never made much boast of it either. With this release the company is opening up about being an OEM; the new marketing tagline is "Custom CAD."
Privately held Graebert does not release sales figures, but did share about DraftSight, the free 2D software from Dassault. As of October 2012 more than 3 million copies have been downloaded. Of those 3 million, more than 2.1 million users have registered. Dassault says there are now more than 120,000 downloads of DraftSight per month.
Graebert gets its core DWG-compatible CAD technology from the Open Design Alliance, which publishes the Teigha engine for its members. Another CAD vendor we have reported on recently—Bricsys—also uses the Teigha engine and also develops for a network of third-party partners. Graebert CTO Robert Graebert says the two don't often compete for the same customers. Graebert's focus is on its OEM partners and consulting for large customers wanting to standardize on a single DWG CAD platform; Bricsys is pushing DWG compatibility into 3D with new tools for mechanical design, and it does much of its business as a development partner to small companies creating tools such as site design for Poland or architecture for Israel.