The $310 million deal will give Ansys a more comprehensive portfolio of engineering solvers in electronics for product design.
Ansys (NASDAQ: ANSS) today said it will acquire Apache Design Solutions, Inc. (ADS), a simulation software provider for low power solutions in the electronics industry. The deal is for $310 million in cash, and will be paid using cash on hand from the combined companies. The acquisition comes just as Apache was about to set the price for an initial offering of stock (IPO).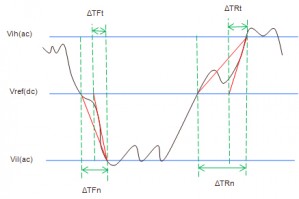 Until the recent recession, Ansys was an aggressive acquirer of small engineering IT companies. In addition to funding growth by acquisition, Ansys is busy assembling a deep portfolio of engineering solver IP. Ansys says the Apache products are "highly complementary" to the existing product line, adding "technological depth and breadth of our solutions for chip, package and board system design, particularly in the areas of electromagnetic interference (EMI), thermal stress and reliability, signal integrity and power integrity."
ADS has a suite of software tools and methodologies that enable design engineers to reduce power consumption, ensure reliable delivery of power to ICs and electronic system components, and mitigate power-induced signal interference, or noise. Apache headquarters are in San Jose, California; the company employs approximately 275 people.
ANSYS revenue in 2010 was $580.2 million, with $550 million in cash on hand. Apache revenue in 2010 was $44.0 million, with $29 million cash on hand.
An example of Apache software in use would be smartphone design, where there is heavy competitive pressure to keep add new feature such as high-def video, GPS, and video recording, yet consumers expect ever-increasing battery life. Using the Apache suite, engineers can analyze comprehensive power budgeting, power delivery integrity, and power-induced noise analysis capabilities. As Ansys noted in a briefing to financial analysts, "The worldwide need for smart, energy-efficient electronics has never been greater while engineering challenges continually expand. Solutions to these engineering challenges rely on accurate, predictive simulation software."
During a conference call for Wall Street, Ansys CEO Jim Cashman said the company intends to merge technologies when possible to offer customers new capabilities, allowing Ansys to ride the growth curve in electronics. He said the acquisition was not a move into the electronic design automation (EDA) market, but about more fully realizing the vision of simulation-driven design for mechatronic product development.
More detailed information on the acquisition is available from a Q&A document prepared by Ansys.