After an external search and an internal review, the Autodesk board goes with continuity instead of change.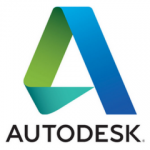 Autodesk has announced the appointment of Andrew Anagnost as the company's new CEO and President. Anagnost had been serving as co-CEO with Amar Hanspal through an interim period as the company conducted an outside search and weighed their options with both contenders. With his promotion, Anagnost will also join the company's board.
Anagnost's early experience comes from the manufacturing side of the CAD industry. In addition to Autodesk, he held positions at Lockheed Aeronautical Systems and EXA Corporation. He holds a masters and a PhD doctorate from Stanford University in Aeronautical Engineering and Computer Science. Anagnost has also worked at NASA Ames Research Center as an NRC post-doctoral fellow.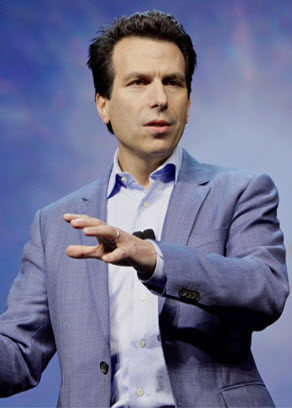 Since then, he has moved through the company taking several roles; all of them have helped see the company through a transformation. Anagnost took the lead in the development of Inventor—a product that helped the company modernize its product line to address the rapidly emerging mainstream manufacturing software market. His work at Autodesk has continued that trajectory of helping the company reposition and modernize. For instance, he worked on Autodesk's development of a PLM product, which was introduced as a cloud-based product giving the company a pathway to SaaS (Software as a Solution); and making the leap to PLM easier for companies with a desire to adopt new practices but challenged by the infrastructure requirements of more traditional PLM implementations.
Before being appointed to CEO, Anagnost served as Chief Marketing Officer and SVP of the Business Strategy and Marketing organization. In that role, he led the company's business model transition to subscription and cloud provisioning. A transition that is continuing.
As an interesting aside, Amar Hanspal, Anagnost's co-CEO came up through the Autodesk ranks through the AEC side of the company's business. He too worked on the transition to cloud-based workflows and modernizing the company's software. AEC has traditionally been the stronger of Autodesk's businesses. With the announcement of Anagnost's promotion to president and CEO, Hanspal has announced he will be leaving the company for other opportunities.
What do we think?
We wondered why Autodesk would go through such a torturous process to make a public choice between candidates. While not venturing to weigh in on the actual decision making process, Anagnost did say in a quick email note: "Solid execution makes it a lot easier for a board to select an internal candidate. The process was challenging, but it was also fair and transparent."
Under the leadership of Hanspal and Anagnost for two quarters, Autodesk has continued to move the ball forward through transition and meeting revenue targets.
Looked at one way, Autodesk's AEC business continues to be strong, but the company has fierce competition on the manufacturing side—it has not managed to match the competition on that front. Perhaps that helped tip the scales for Anagnost.
These are tough days for CEOs. The cloud, SaaS, leveraging infinite computing for AI and ML represent an opportunity for every company serving professionals, but making that leap can be perilous as GE CEO Jeffrey Immelt among others has discovered. On the other hand, for many companies, not making the leap is not an option.