The high bandwidth board was presented at NAB running a variety of high-end graphics programs. Virtual reality is an obvious application.
AMD used the recent National Association of Broadcasters (NAB) show,  to announce its latest FirePro professional graphics card. AMD says the new FirePro W9100 32GB is "the world's first workstation graphics card with … 32GB memory support for large asset workflows." The board will be released before the end of the current quarter.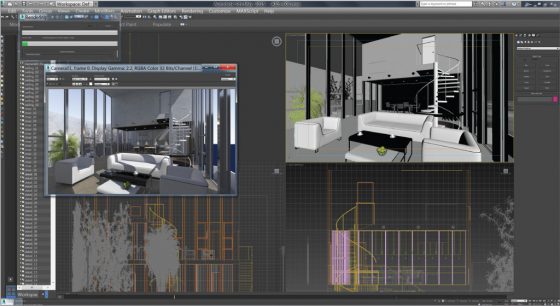 Along with the new FirePro, AMD also introduced the AMD FireRender plug-in for Autodesk 3ds Max, designed to support creating virtual reality (VR) content. AMD says the plug-in, when running on the W9100, offers "enhanced 4K workflows, photorealistic rendering functionality, and powerful creation support."
"The professional creator consumes all available resources to produce new and never before seen designs and experiences," says Raja Koduri, senior vice-president and chief architect, Radeon Technologies Group, AMD. "Some professional creative workflows demand very high bandwidth memory subsystems while others demand high memory size."
At the recent NAB show, the AMD booth features many top-tier professional graphics applications running on AMD's latest and greatest, including solutions from Adobe, Apple, Autodesk, Avid, Blackmagic Design, Dell, HP and McNeel and Associates. One station at the booth demonstrated support for a VR production workflow running the new AMD FirePro W9100 32GB.
What do we think?
To oversimplify things, the two largest developers of graphics cards are headed in very different directions. Nvidia is focused on sexy stuff like deep learning and gaming; AMD is working to improve the lot of content creators and engineers. They are making high bandwidth and super-efficient memory throughput available; the intro of a 32GB graphics card for content creators is one more step in the right direction.