New CEO Rory Read was brought in to run a tighter ship, and is not being shy about getting started. The company will refocus on mobile and cloud.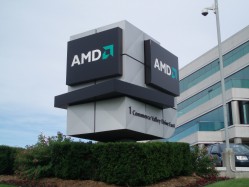 AMD (NYSE: AMD) today announced a restructuring plan that includes the layoff of approximately 10% of its global workforce. The company said the layoffs "will occur across all functions globally" and is expected to be complete by the end of the first quarter of 2012. AMD currently has 11,500 employees.
In a statement issued today by AMD, new president and CEO Rory Read said, "Reducing our cost structure and focusing our global workforce on key growth opportunities will strengthen AMD's competitiveness and allow us to aggressively pursue a balanced set of strategic activities designed to accelerate future growth."
AMD expects that the restructuring plan will result operational savings, primarily in operating expense, of approximately $10 million in the fourth quarter of 2011 and $118 million in 2012, primarily through a reduction of its global workforce by approximately 10% and the termination of existing contractual commitments.
What do we think?
Jon Peddie comments:
"AMD's plan to accelerate its strategies for the development of lower power devices for the emerging mobile market, and the interconnect between such devices and the cloud in the next year is the right thing for the company to be doing. The shift in consumable media on highly portable devices like tablets is an unmistakable and unstoppable trend, and one which the BOD of AMD was afraid they might have missed. This is a clear declaration that AMD intends to be a participant and I think they have the technology to do it."
See also the GraphicSpeak articles, "Three CEOs make for an interesting August," and  "AMD finally gets a new CEO."