Five experts will debate and discuss "Doing More With Multicore" at the annual lunch event.
Jon Peddie Research (JPR) has named the panelists that will speak at the company's annual Siggraph Press Luncheon, August 8 in Los Angeles. The five bring strong and varied credentials to the annual event. JPR president Jon Peddie will emcee and serve as panel moderator. The event will be at the JW Marriott, L.A. Live, 900 W Olympic Blvd, in room Plaza 3, from 11:45 am to 2:00 pm.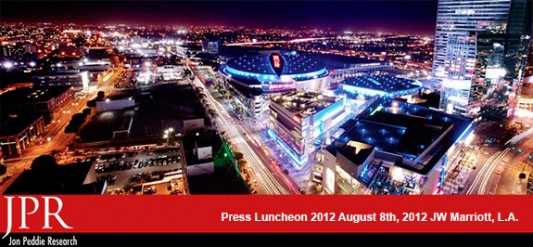 Panelists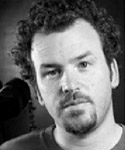 Jacob Rosenberg, CTO, Bandito Bros
Born and raised in the heart of Silicon Valley. He is a digital technology expert, author and filmmaker. For over a decade, Rosenberg has worked extensively as a senior consultant to Adobe Systems Inc., on Adobe's digital video software applications.
Rosenberg has contributed his technical knowledge to a number of feature film projects, including "Superman Returns," Martin Scorsese's Rolling Stones documentary "Shine a Light," James Cameron's "Avatar," and the upcoming independent film, "LBS."
David Forrester, CEO, Lightworks

Forrester is CEO of Lightworks. Joining the company fourteen years ago, he rose to become a member of the Board of Directors in 2000 and subsequently lead a management buy-out from the original founders in 2006 – an event that lead to him being nominated as one of the most influential young business entrepreneurs in the North of England. Although his background is from within finance, Forrester has a passion for seeing the creation of high quality renderings using the company's industry leading software products.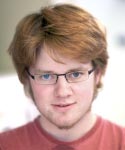 James McCombe, Director of Ray Tracing IP, Caustic Graphics/Imagination Technologies
McCombe was the CTO and founder of Caustic Graphics, and the visionary behind their breakthrough ray tracing technology. Prior to Caustic, McCombe was a lead architect and developer of Apple's OpenGL implementation now used by every Apple software product. He was also chief architect of the embedded rasterization algorithms for the rendering technology used in the iPhone and video iPod.
Rob Powers, President of 3D Development, NewTek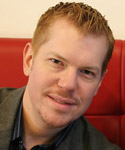 Powers manages the design and development of NewTek's 3D products, leveraging his extensive experience in the visual effects and film production industry. Prior to joining NewTek, Rob worked with James Cameron, serving as animation technical director and creator and supervisor of the motion picture industry's first virtual art department for "Avatar," and as CG supervisor for "Aliens of the Deep." He also worked as virtual art department supervisor on Steven Spielberg's team for the film "Tintin" which is jointly directed by Spielberg and Peter Jackson. Rob worked on Disney's "Honey I Shrunk the Kids" and Jet Li's "The One," and was a lead animator on season one of "Ally McBeal" including the famous 3D dancing baby. NewTek also enlisted Powers to use LightWave 3D to create the first 64-bit Windows animation, which was presented by Bill Gates in a keynote address. Rob Powers graduated from the University of Southern California's Cinema Production program, and attended the Academy of Motion Pictures, American Film Institute.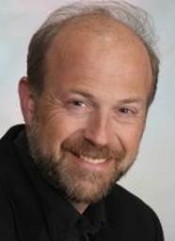 Phillip Miller, Director of Product Management, Nvidia
Miller is responsible for professional software solutions. He's a 17-year veteran of the professional software tools industry, joining Nvidia in 2008. Previously, Miller managed entertainment products at Autodesk, web products at Adobe, and business development at Mental Images.  He holds a Masters of Architecture from the University of Illinois, is a registered architect and co-author of multiple books explaining computer modeling and animation.
Luncheon sponsors include Nvidia, AMD, HP, Imagination Technologies, and Lightworks. Members of the press registered for Siggraph are invited to sign up for the free event at the JPR Siggraph Luncheon home page.