Returns to a fulltime role in Adobe executive offices.
Scott Belsky came to Adobe with the acquisition of his company Behance in 2012 for a reported $100–150 million. Behance, founded in 2006, is a site that allows people to share their portfolio and work in progress. It serves as a job site where people can find creative people, but the work on display also serves as inspiration for ideas, and also a source of support. Behance people will talk about how they got an effect, or they'll offer encouragement. With the acquisition, Belsky became Adobe's Vice President of Community. At the time, Adobe made clear their interest in adding Belsky to their executive team and well as the Behance's community of over a million subscribers. Adobe says there are more than 10 million people using Behance today.
Belsky also served as VP of Products for Creative Cloud Mobile. In 2016, he briefly stepped back to explore the world of venture capitalism, accepting positions at Founder Collective and Benchmark. He turned down a partnership at Benchmark saying "I can't see myself as a VC for the next ten years—at least not in the traditional sense." He said he misses being part of an entrepreneurial team and all the work that goes into bringing products to life and to the market.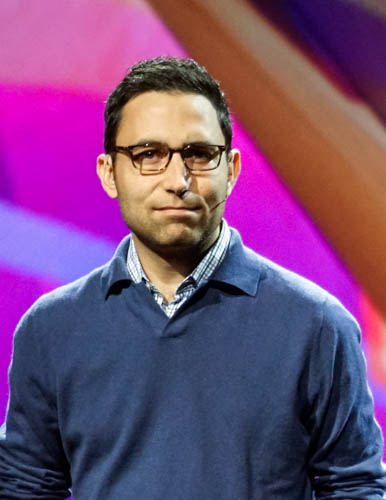 In his new role, which seems to combine his previous responsibilities, Beksky will report to Adobe Executive VP and GM Digital Media Bryan Lamkin and CEO Shantanu Narayen. He will oversee the Adobe Design Team, including product delivery and long term innovation strategy for Adobe's design, photography, and video segments. Belsky will oversee product strategy and Lamkin will handle business strategy. Lamkin also handles business strategy and go to market for Adobe's Document Cloud.
"No company is better positioned than Adobe to help creatives tackle today's challenges, and I'm thrilled to rejoin the Adobe team," said Belsky. "We have an incredible opportunity to reduce the amount of friction creatives face, drive more inclusivity and connectivity in the creative process, and innovate for new mediums and interfaces. Most importantly, I'm excited to help advance the impact creative people can make at their companies and in their communities."