Support for Retina Display and 12-megapixel images tops the list of new features.
Adobe today released an update to Photoshop Touch, the tablet subset of Adobe's popular photo editing software. Higher resolution tops the list of new features.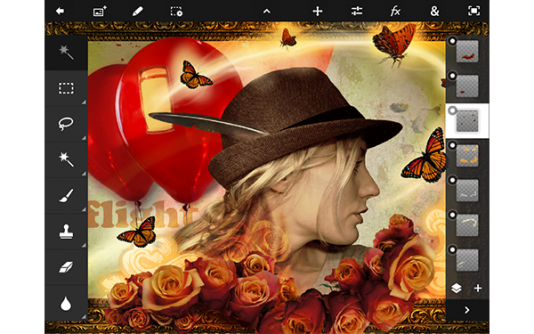 Photoshop Touch provides a variety of editing tools, including layered images, which can be shared to social network sites like Facebook or uploaded to the Adobe Creative Cloud for use in other applications.
Photoshop Touch 1.3 now supports Retina Display on the third-generation iPad, and also supports images up to 12 megapixels on both the iPad and Android platforms.
Other new features in this update:
Two new languages: Russian and Brazilian Portuguese
Two new Effects: Shred and Colorize
Smoother animation and scrolling in the organizer, tutorial browser and file picker
New three-finger tap gesture to toggle 100% view and fit screen
New pixel-nudging Mode for precise movements
Support for Apple Photo Stream
Various bug fixes.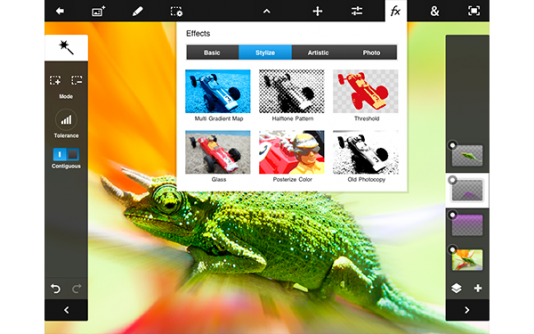 Adobe Photoshop Touch 1.3 is available as a free update for existing Photoshop Touch customers on the iTunes App Store or on Google Play; new users may purchase the app for US$9.99.
Our take
Retina Display support has become the gold standard for graphics apps—and not every vendor with an iOS graphics app is on board yet. One developer we talked to recently confided it is a "punishing" standard.  Kudos to Adobe for doing the hard work.