The consumer PC powerhouse is also launching a new server line. The new product lines are standardizing on Nvidia GPUs and Intel Xeon CPUs.
One of the biggest names in consumer PC technology is finally launching two commercial lines for workstations and servers. Acer has announced it is entering the professional workstation market with its new Veriton P Series workstation. It is standardizing the line on Nvidia GPUs and Intel Xeon processors. Acer is also launching a new line of servers.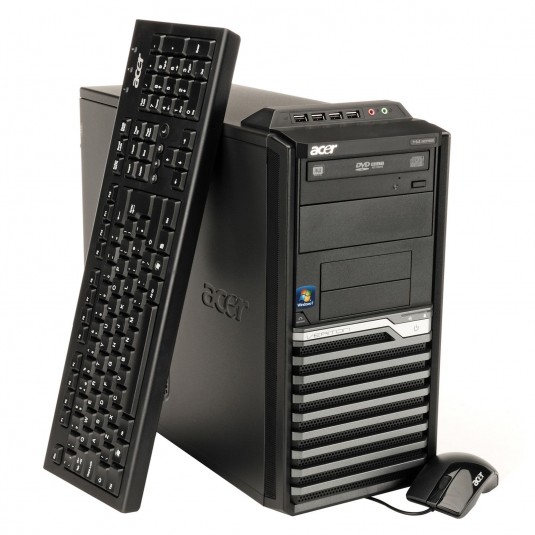 The specs released for the Veriton P series match those available from other vendors. In addition to Nvidia and Intel Xeon, their workstations will use Error-correcting code (ECC) memory and RAID storage.
Acer will do final assembly regionally with a variety of built-to-order options, which it claims will give customers more flexibility and quicker access to technology. The first Veriton P workstations and Altos servers will be available to customers later in the second quarter of 2013.
Our take
Competition is healthy, and Acer has a reputation for quality in its consumer and small business PC deskside and notebook computers. But the workstation and server markets are very different. When an enterprise standardizes on a brand and model, it expects to have units available for several years, not just for the season when it is the newest model. Enterprise customers—who consume the lion's share of workstations—also expect a higher level of service than consumers. HP and Dell are the leaders in workstations sales because you can still order last year's model and because they have a large cadre of technical support personnel who are devoted to the workstation market. It will take time for Acer to match this level of expectation.