Design & Creation Suites move to subscription options August 2016.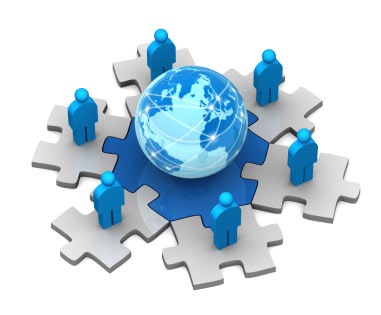 Autodesk is accelerating its transition from selling software as packaged goods (perpetual licenses) to software as a subscription service. As of August 1, 2016 new commercial licenses of most Autodesk Design & Creation Suites and individual products will be available by subscription only.
When the change takes effect, Autodesk says it will provide new, simplified subscription options so customers can access multiple products and share licenses as they do today, "while gaining the simplicity, accessibility, and flexibility of subscription."
Autodesk previously announced an end to selling individual perpetual licenses for January 31, 2016.
Autodesk is not the first company to nudge, urge, or otherwise push its customer base to move from buying "forever" software the way you would buy an appliance to subscribing to the software as a constantly updating service. Autodesk senior vice president Andrew Anagnost is the company's point man in explaining the transition: "The way we design and make things is changing: every industry is being disrupted by changes in production, demand and products. Autodesk is embracing this new norm and evolving our business so that customers can thrive in theirs. Giving customers the flexibility to subscribe to software solutions that precisely match their needs best positions them to compete in this new era."
Earlier this year, Autodesk announced it will stop selling perpetual licenses of most individual products after January 31, 2016, with new licenses for these products available as subscriptions. Transitioning the remaining majority of Autodesk's product portfolio—including Autodesk Design & Creation Suites—to an entirely subscription-based offering represents the next step in this shift.
Autodesk currently offers multi-year, annual, quarterly, and monthly subscription terms. It says there will be additional—yet to be explained—subscription options in the near future.
Misconceptions and fears
Ever since Autodesk started talking about the move to subscriptions as the primary sales transaction, the Autodesk user community has been overflowing with chatter about what it means to the day-to-day users of the company's products. Two misconceptions seem to dominate the conversation. The first is about access to intellectual property. If someone stops paying for a subscription, do they lose access to their data? Anagnost says the fear is completely unfounded. "We have tons of free data viewers [in the Autodesk product line]," Anagnost told GraphicSpeak. "People can turn on the software for 30 days for free before paying for a subscription. The data people create still lives on the client machine." Anagnost didn't mention (but we will) the variety of competing products that read the data created by Autodesk products, and do so with full fidelity.
The second fear is more of a confusion about the nature of Autodesk products. The common misconception is that Autodesk software is moving to a cloud-hosted format, requiring an always-on and fast Internet connection. Autodesk is adding cloud-enablement to its traditional desktop products, and has a new line of cloud-based products. But customers who now use desktop products must still download the software onto their client computers, and that won't change for a long time to come. What will change is the ability to have the software automatically update, with small changes made more frequently.
"We are accelerating the transformation from the original plan. We still see customers with concerns, and we address them," notes Anagnost.
What do we think?
Autodesk is noting an interesting transformation among users who already have the option to subscribe to the company's standalone software. Users who would normally buy a few seats of AutoCAD LT are now buying suites instead. Anagnost says Autodesk always assumed people bought LT for both price and feature set. But with the lower up-front cost of subscribing to suites, many LT users are opting for more powerful software, even if LT remains the primary tool. "The price delta fits their model" is how Anagnost phrased it.
How will the competition respond? It depends on the market segment. M&E rivals including The Foundry, Nemetschek Maxon, Pixar, and Side Effects Software will rush to remind everyone they sell perpetual licenses, even as they quietly start to test the waters in subscription licensing. AEC is a mixed bag: Bentley has been selling a significant percentage of its software through subscription for years; the other CAD vendors are still for the most part tied to the perpetual license model, even as they introduce cloud-based features. In manufacturing, perpetual licenses rule the day, with the notable exception of Onshape, the new kid on the block which is a completely cloud-based product available only by subscription or for free.