The high-flying 3D printer manufacturer wants to make it easier for investors to buy the stock. Could the split be timed to help the Geomagic acquisition?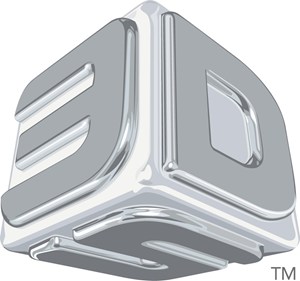 3D Systems (NYSE:DDD) has declared a three-for-two split of the company's common stock. On February 22, 2013, each stockholder of record at the close of business on February 15, 2013 will receive one additional share for every two shares held on the record date. Trading is expected to begin on a split-adjusted basis on February 25, 2013.
In a statement announcing the split, CEO Abe Reichental says the goal is to increase market liquidity—in essence, make it easier for investor to buy 3D Systems stock.
In the case of fractional shares, shareholders will receive a cash payment based on the closing market price of 3D Systems stock on the record date.
Our take
There are differing views on the value of a stock split. Generally speaking, the marketplace finds it easier to buy 10 shares of a $10 stock than 1 share of a $100 stock. Sometimes a stock split occurs because a company wants a more diversified body of shareholders, and lowering the price is the easiest way to make this happen.
Stock splits are often initiated after a large increase in share price, which matches 3D Systems' current status. On Feb. 5, 2012 the price was $21.32; today it is at $62.58, almost triple in value in one year. There is psychological value in dropping the share price, as many investors believe a stock split usually results in an increase in the share price.
It will be interesting to note what day the acquisition of Geomagic closes compared to the splitting of DDD stock. The terms of the Geomagic deal were not announced, so we don't know if 3D Systems is paying in cash, stock, or a mix. If stock is involved and the split occurs just after the acquisition, it will not change the dollar value of the deal but will give Geomagic owners a feeling of getting more for their company. If the stock rises as expected because of the split, their proceeds on the sale goes up and up with the stock price.