A new survey of SMB manufactures in Washington State and Oregon reveals a positive outlook about regional and national economic conditions and a perceived need to more completely implement PLM and ERP systems. If SMB manufactures in other regions have equally high regard for PLM and ERP, then vendors have a gold mine on their hands if they offer the right products and services. From the CADCAMNET archives.
By Randall S. Newton
CADCAMNET Editor-in-Chief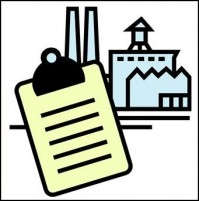 CADCAMNET, March 13, 2008—A new survey of small manufacturing firms in the US Pacific Northwest reveals a generally positive outlook regarding the economy and their own short-term prospects for growth. It also reveals a general consensus that these firms, most with annual revenue of between $10 million to $20 million, perceive they have not sufficiently implemented product lifecycle management (PLM) and enterprise resource planning (ERP) software, but intend to do so as soon as possible.
Acuity Inc., a Portland, Oregon provider of manufacturing software and services, commissioned the survey. Acuity represents several product lines but specializes in PLM solutions from Siemens PLM Software and ERP solutions by Epicor.
The three primary objectives of the survey were to gauge the overall health of the regional economy, determine growth projections in 2008 for SMB (Small to Medium-sized Business) manufacturers in the Northwest, and find out how many of these same manufacturers plan to leverage and/or invest in Information Technology platforms such as ERP and PLM to achieve growth targets.
More specifically, Acuity sought to learn if SMB manufactures perceive operational inefficiencies in their firms caused by a lack of contemporary PLM and ERP software. By "operational inefficiency," Acuity refers to a lack of standard, best-practice processes and a common Information Technology infrastructure to support those processes across the organization.
Acuity contracted with Portland marketing firm Zoom, Inc. to conduct the survey. Zoom contacted 645 companies. The target audience was small to medium sized manufacturing businesses in Oregon and Washington, with 20 to 10,000 employees, and gross annual sales of $10M to $100M. The contact in each company was a top level executive. One thousand contacts were made in 645 companies. One hundred six (16.4%) responded with answers and comments.
Acuity CEO Paul Stevens describes the results as "both surprising and encouraging for the Northwest manufacturing industry."
Key results:
56% believe the economy is strong as it relates specifically to their line of business
76% project growth for their company in 2008
57% expect growth from their core business
32% expect growth from the introduction of new products and/or markets,
70% have implemented a PLM system for managing CAD data in a single CAD environment
66% of existing PLM users also use their PLM to manage Engineering Change Orders or Requests
40% have no ERP system in place, although 80% of those companies are looking at evaluating the purchase of ERP within the next 3 years.
Notes Acuity's Stevens, "Responding companies that have ERP in place use it in equal parts for Supply Chain Management, Financial Management, Planning and Scheduling, and Production management. We found that ERP is under-utilized in the area of Customer Relationship Management with only 40% of respondents using it for that particular function."
Stevens also notes that the strong response about seeing growth from core business (57%) would indicate a future need for maximizing production efficiency and facilities utilization. "Tracking product information from quote to cash will become a critical element as forecasting, estimating, and inventory management become increasingly important."
Stevens points out that the expectation of growth means these companies are placing increased responsibility on their engineering departments to develop new products or introduce new versions of existing products for new markets. "80% of product cost is in product development," Stevens says, "which means that significant cost reduction and increased profitability can be gained from improved data and process management in the product development process."
A majority of the companies surveyed said they were not taking advantage of available "off the shelf" software to automate the management of product data and engineering workflow processes, relying instead on tools such as word processors, mail clients, and spreadsheets as the cornerstone of their non-CAD IT.
Our comment: SMB tipping point regarding PLM and ERP
If you aren't familiar with the manufacturing industry in the Pacific Northwest, you might be surprised with such high response rates regarding a positive economic outlook and the possibilities for growth from new markets. Many manufacturers in the region serve niche markets (such as upscale recreation products), have global sales, or provide support to the region's leading manufacturer, Boeing.
Yesterday I attended and spoke at a small conference sponsored by Acuity, attended by several SMB manufacturing firms. The results of this survey were presented as part of the day's activities. In talking to attendees, I found that each and every one have a high regard for the value of PLM and intend to deploy or expand their use as soon as reasonably possible. The industry folklore of millions spent on failed PLM deployments are either unknown to them or irrelevant, as their annual revenues are less than the amounts bandied about in such legends.
All of the major CAD-based PLM players now have solutions available specifically for SMB manufacturers. What these fast-moving manufacturers want are out-of-the-box solutions, Service-Oriented Architecture (SOA) environments for quick customizations, and a knowledgeable sales and service organization behind the software—but they prefer that support to be on-call, not on-site. There is a willingness to consider Software as a Service (SaaS) solutions, but for now the majority are not demanding it. They will evaluate any solution based on how fast it can be up and running and how fast it will provide noticeable improvements in workflow. I think in many of these firms, Return on Investment (ROI) will not be as important in the decision process as knowing Return on Time.
If the results from the land of volcanoes and rain forests are an indication of national and global trends, PLM vendors need to report to their race cars; the SMB 500 is about to start.