The three recipients of the 2008 CAD Society awards all have a historic connection to Autodesk, but in very different ways. Current Autodesk CEO Carl Bass is honored for industry leadership; former Open Design Alliance Executive Director Evan Yares is honored for community service for his devotion to interoperability; and Michael Riddle is honored for his initial contributions to PC-based CAD, including some of the code that became AutoCAD. From the archives of CADCAMNET, acquired in 2010 by Jon Peddie Research.
By Randall S. Newton
Editor-in-Chief and Publisher, CADCAMNET
CADCAMNET, April 3, 2008—The CAD Society has announced the 2008 recipients of its annual awards for leadership, community service, and lifetime achievement. As always, the awards will be presented during the last evening meal at COFES , the Congress on the Future of Engineering Software, April 10-13 in Scottsdale, Arizona.
This year's recipients can all thank Autodesk for providing them with a significant boost to their careers, but in wildly differing ways. Carl Bass, honored for industry leadership, is the current Autodesk CEO. Evan Yares, honored for community service, was for many years the executive director of the Open Design Alliance, an organization which has been something of a thorn in Autodesk's side. Michael Riddle, honored for lifetime achievement, wrote some of the initial code for AutoCAD.
In reporting on this year's recipients, I will add personal observations as appropriate, since I have known all three winners for years. I have also written a light-hearted tribute to the three at 3D CAD News: "The General, the Arms Merchant, and the Samurai: The CAD Society Gives Us a Real-Live Fairy Tale."
Carl Bass for Industry Leadership
Carl Bass, the current president and CEO of Autodesk, is the winner of The CAD Society's 2008 Leadership Award. The announcement recognizes Bass "for his efforts to promote sustainable product design and eco-friendly construction."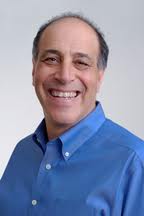 The construction industry runs on Autodesk software, and the company has considerable market share in manufacturing. Bass is using this relationship to create a higher awareness of the need for environmentally friendly design in all aspects of life. While there is an obvious business advantage to any company that can seize the high ground regarding sustainability and "green" design, Autodesk is doing well to position itself as the toolmaker to the real champions, the men and women who design new products and capital assets with an eye to their environmental impact.
The Autodesk Revit line of AEC products includes tools to calculate expected energy needs for a proposed structure. Revit allows architects to see how design changes in fenestration, materials, mechanical systems, and technology use affects the building's operating costs. Autodesk Inventor has recently been expanded to include information on the carbon footprint of a product under design, and to allow better materials choices by the designers. The company is also anticipating more advanced tools to assist in environmentally conscious product decisions across the coming year.
The realignment around sustainability is not just in marketing; Bass has hired an internal sustainability czar, to help create progressive policies and procedures within Autodesk.
"Only three years ago, environmental decisions as part of the product design process were not even part of the discussion for projects, partly because designers did not have any easy metrics to measure energy usage, material choices, or the carbon footprints," says CAD Society President Michael McGrath. "Carl has been instrumental in taking a small trend of sustainable design and making it into a mainstream consideration for engineers of all kinds."
Carl Bass Background
Formerly Bass was Autodesk's chief operating officer, responsible for worldwide sales, marketing and product development. Earlier roles included chief strategy officer and executive vice president of emerging business.
He also served as chief technology officer (CTO) and vice president of the AECAD group, responsible for the design and development of AutoCAD and AEC products. When Autodesk spun off its Buzzsaw division as a separate start-up, Bass left to be its chairman, CEO and president. He returned to Autodesk when Buzzsaw was reacquired.
Bass co-founded Ithaca Software, the developers of HOOPS, which was acquired by Autodesk in 1993. Bass serves on the Board of Directors of Autodesk and iRise. He holds a bachelor degree in mathematics from Cornell University.
The CAD Society Award for Leadership "is awarded to an individual in the CAD industry whose outstanding technical and/or business leadership over the past year has significantly contributed to the benefit of the CAD community."
Despite the heavy burden of leading a Fortune 1000 company, Bass still finds time to be a family man; he recently built a rocketship playhouse for his young boys.
Evan Yares for Community Service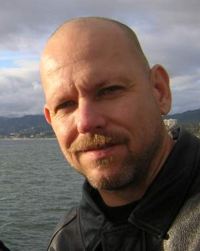 Evan Yares, the former executive director of the Open Design Alliance, is the winner of The CAD Society 2008 Joe Greco Community Award.
Yares has had a long and distinguished career as a consultant, writer, developer, and reseller in the CAD industry. In announcing the award, The CAD Society places emphasis on his long advocacy for improved CAD interoperability. During his eight-year tenure at the Open Design Alliance (ODA), Yares pursued strategies that emphasized cooperation between users as well as between software vendors. Often outspoken, Yares campaigned against what he believed to be monopolistic corporate practices and sought to realize a CAD industry based on shared interests.
The Open Design Alliance (ODA) is a non-profit consortium of software companies, developers, and users committed to promoting the open exchange of CAD data. The OpenDWG format that the ODA developed, and which Yares advanced, attempted to keep design data free of propriety restrictions, which not only aided interoperability, but also served to secure data for archival preservation. Carl Bass once characterized Yares' work at ODA as making him "the arms merchant for my enemies" a title Yares took as a compliment.
Yares was a co-founder of Cyon Research Corporation and acted as Chief Technology Officer for the consultancy, which explores the business issues of CAD and 3D software for engineering software companies. The founding of Cyon Research is one and the same with the founding of COFES—the Congress of the Future of Engineering Software (COFES)—the three-day event which brings together the top software developers, engineering end users, executives, analysts and journalists for intelligent conversation and debate about the engineering automation industry. After attending an industry event in 1999, Yares commented to fellow analysts Brad Holtz and Joel Orr that the best parts of industry trade shows were the conversations in the hallway. That comment was the catalyst for the three of them planning an event that was such a success they formed Cyon Research and launched COFES. During that period he once called COFES "the anti-Daratech," a comment which caused him to be blacklisted from future Daratech events.
Yares left Cyon Research to pursue other interests in 2005. In 2006 he fell on his sword, so to speak, when he was asked to leave the ODA after an employee was found to be embezzling funds, but the firing didn't come until after Yares has spent months doing the research to prove the embezzlement and personally detained the suspect until police could come to make the arrest. He continues as an industry analyst and activist.
When I started my first journalistic/entrepreneurial venture in CAD in the mid 1990s, Yares was one of the first people to reach out to me with suggestions and networking help. I know that he has done the same for many others over the years. Even without his devotion to interoperability and his years of leadership at the ODA, I believe Yares is highly deserving of the community award.
The CAD Society says the Joe Greco Community Award is given each year "to one individual who has distinguished themselves by improving communication and developing community within the CAD industry." The award is named in memory of industry analyst and editor, Joe Greco, who passed away three years ago. At the time, Greco was President of the CAD Society.
"For many years, Evan has been a singular figure in our community," says The CAD Society's McGrath, "an insightful and determined visionary who has worked to bridge the technological divides that cannot be achieved through competition alone."
Evan Yares background
Yares began his career as an engineer working in industrial and process controllers. His experience with the business side of CAD software started with in his position at CADD Source, one of the first AutoCAD resellers. From 1986 to 1996, Yares was Principal Consultant at Design Automation Systems, which pioneered the first 3D CAD solutions. Yares founded his own independent consultancy, the Yares Organization, in 1998. Yares served as the CAD Society as President between 1999 and 2002.
Mike Riddle Wins CAD Society Lifetime Achievement Award
Michael Riddle, a co-founder of Autodesk and founder of Evolution Computing, is the winner of The CAD Society 2008 Lifetime Achievement Award. The society recognizes Riddle for his historical role in CAD software.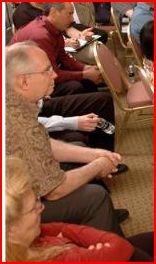 Riddle developed early CAD software for micro-based computers. Evolution Computing released Interact for the Marinchip 9900 in 1979. The program went on to form the architectural basis for the earliest versions of AutoCAD. Since that time, Riddle's company continued to produce and improve upon the concept of computer-aided design for the PC. Evolution's subsequent programs, FastCAD and EasyCAD, passed other milestones: in 1985, the first CAD program available for under $500; in 1987, the first CAD program written entirely in optimized assembly language, greatly increasing the speed of design tools. FastCAD and EasyCAD continue to this day as popular, affordable, and highly rated applications.
The CAD Society Lifetime Achievement Award is presented annually to an individual who has given a lifetime of outstanding technical and business contributions to the CAD industry.
"Making software which is agile enough to be a productive everyday tool for designers and engineers persists even today as a challenge to all CAD program developers. Mike Riddle was the first to recognize this and has never lost sight of this central goal," remarks McGrath. "The tens of thousands of people who now make their living from this software industry—and the millions who use CAD technology to design and engineer—all owe Mr. Riddle a debt of gratitude for his lifetime contributions."
Over the years Mike Riddle has served as a mentor to young programmers. He attends COFES every year, and always makes time to talk to the interns and other young attendees, offering advice based on his years in the industry.
About The CAD Society
The CAD Society describes itself as "a not-for-profit industry association with the goal of fostering community and encouraging open communication among those who make their living within the CAD industry including AEC, mechanical, manufacturing, and GIS. The CAD Society is dedicated to creating an informative community and improving the tools its members employ in order to get their jobs done. This is achieved by providing an open forum of communication, which helps to illuminate the practices of industry vendors. It has been a leader in creating interoperability guidelines that encourage software vendors to develop applications that can openly share data."