The $3.5 billion deal cashed out investors and paved the way for the Siemens PLM Software of today. From the archives of Engineering Automation Report, acquired by Jon Peddie Research in 2007.
By Randall S. Newton

Engineering Automation Report, March 2007—German conglomerate Siemens AG, Europe's largest engineering company, has agreed to acquire PLM software developer UGS Corp. in a $3.5 billion deal. The purchase price is $2.1 billion, with Siemens assuming UGS debt of $1.4 billion. At the same time, Siemens is selling shares of its car-equipment unit. Both deals are part of the continued overhaul of Siemens by new CEO Klaus Kleinfeld.
The selling ownership is a partnership of Bain Capital LLC, Silver Lake Partners, and Warburg Pincus LLC; they acquired UGS in 2004. In June 2006 UGS CEO Tony Affuso was quoted as saying the company might go public in 2007. At the time, he speculated the company would be valued in an initial public offering (IPO) at between $3 billion to $4.6 billion. But the IPO market has been a sour place for software firms in recent years, which likely contributed to ownership's decision to seek a suitor like Siemens. It is common for such equity firms to buy companies for the short-term value of either reselling or launching an IPO.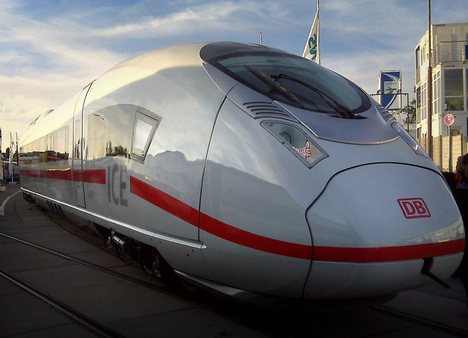 Under current ownership, UGS has increased R&D spending by about 30% and developed a Small-Medium Business (SMB) version of its PLM suite. Andrew Balson, a managing director at Bain Capital, told Bloomberg News that these moves contributed to "significant growth and positioned the company for the future."
Siemens is Germany's largest conglomerate and among Europe's largest electronics firms. Its divisions range from telecommunications-network equipment to financial services. Siemens reported sales of $110.8 billion in the 12 months that ended September 2006. Under new CEO Kleinfeld Siemens has been buying and selling assets, in a promise to cut costs and raise profit margins. This week Siemens and nine other companies were fined a total of $978 million by the European Union for running a cartel to fix prices for heavy equipment used by power utilities. Siemens? portion was $517 million; the EU said it played a leadership role in the affair.
UGS will join the Siemens Automation and Drives Group (A&D). In announcing the acquisition, Siemens said "A&D will thus become the first supplier for the manufacturing industries to provide an end-to-end software and hardware portfolio encompassing the complete lifecycle of products and production facilities." A company spokesman said top executives of UGS, including Affuso, plan to make the transition to Siemens.
In a conference call with editors and analysts, executives for both UGS and Siemens A&D stressed the "best of breed," "first mover," and "virtual to physical" nature of this merger. "Integrating these two product lines will really drive change," said Tilo Brandis, senior executive and integration officer for Siemens. "We will have seamless information flows and make our customers faster."
The track record for both software firms and hardware firms trying to serve both sides of the street is dismal, but most such failed efforts start with a company trying to grow the other side of the business from within. If Siemens can find the right balance between teamwork and leaving UGS alone, the synergy might work. UGS and Siemens A&D started a business relationship in 2003 with joint projects addressing digital manufacturing technology. "UGS is a perfect addition to the portfolio we have at Siemens A&D," said Brandis.
"This is a trend others in the industry will have to follow," says UGS's Chuck Grindstaff, executive vice president of products. "We are creating the world's first supplier of software and hardware across the complete product lifecycle."
"With the acquisition of UGS, we combine its competence in the sector of digital factories with our leading know-how in industrial automation," said Siemens CEO Kleinfeld in a prepared statement. "This combination makes our customers' processes faster, better and more cost efficient. With the unique combination, we underscore our position as a trendsetter in automation systems and bring this business into a new dimension."
Siemens A&D is looking to build a "totally integrated automation portfolio," says Helmut Gierse, president of Siemens A&D. "Seamless flow of information and data enable collaboration across the whole value chain. This is becoming crucial to increase productivity in the manufacturing industries where the competitive pressure is constantly rising. With the combined portfolio of A&D and UGS, our customers will be able to enter a complete new scale of efficiency, whether they are manufacturers, engineering service partners, system integrators or machine builders. Integrated solutions will lead to reduced production costs, higher product quality, shorter time to market and increased flexibility toward market trends."
"The price clearly reflects that this deal is strategic to Siemens," says Brad Holtz, analyst and CEO of Cyon Research. [ http://cofes.com/Community/Blogs/tabid/272/EntryID/38/Default.aspx ]"The dollar value of their factory automation group dwarfs that of UGS, and if the new relationship can bump that number up even a small percentage, the cost of the purchase will seem quite reasonable. We recommend existing UGS users view this acquisition as positive."