Two major acquisitions dominated the PLM scene in 2007: Siemens buying UGS and Oracle buying Agile. An analysis by CIMdata's John MacKrell, originally published in the June 2007 edition of Engineering Automation Report, acquired in 2010 by Jon Peddie Research.
By John MacKrell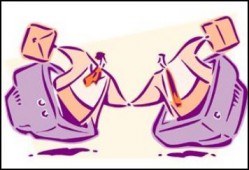 Almost every week we receive an announcement about a vendor in the PLM community acquiring either another company or a piece of PLM-related technology. For instance, Dassault Systèmes recently purchased ICEM, the high-end-surface modeling solution vendor. And PTC purchased NC Graphics to gain additional NC capabilities, especially in the realm of high-speed machining.
However, two recent acquisitions portend major changes in the PLM landscape—Siemens buying UGS and Oracle?s pending purchase of Agile. These should have important impacts on users who either already use one of these solution sets or are considering selecting a PLM solution.
These acquisitions change the ownership of two of the major PLM solution providers. They also introduce two very substantial corporations into the mainstream PLM market. Should Siemens and Oracle decide to continue investing in PLM, they have the potential to have a major impact on PLM awareness due to the substantial amount of money and other resources they can bring to bear on marketing the PLM strategy.
UGS and Siemens
Siemens AG recently acquired the UGS Corporation for US$3.515 billion. UGS is now a unit within Siemens? Automation and Drives (A&D) Group, a €12.8 billion business unit headquartered in Nürnberg, Germany. Siemens and UGS state that their long-term strategic views are quite consistent and that the acquisition will allow them to blend Siemens? and UGS? complementary programs to deliver "Totally Integrated Automation" solutions to the market. CIMdata?s view of this acquisition is positive. It has the potential to have a positive impact on Siemens, UGS, and the industry.
UGS claims more than 46,000 customers in 62 countries and is one of the worldwide leaders in PLM software and services. They have customers in a variety of industries around the world, primarily automotive, aerospace and defense, consumer goods, high-tech electronics, and machinery. UGS? solutions cover the entire array of Product Definition Management, CAD/CAM/CAE, and digital manufacturing. Siemens? A&D Group provides factory automation technologies. A major intent of acquiring UGS is to integrate their technologies with UGS? suite of PLM technologies.
As Helmut Gierse, President of Siemens A&D noted, "Seamless flow of information and data enable collaboration across the whole value chain. This is becoming crucial to increase productivity in the manufacturing industries where the competitive pressure is constantly rising. By combining expertise in the physical world of automation and the virtual world of PLM software, Siemens will be the only company able to offer integrated software and hardware solutions to its customers throughout their whole production process."
The UGS/Siemens concept of "Totally Integrated Automation" is intended to provide expanded levels of efficiency and productivity for manufacturing companies. Siemens and UGS claim to have built their solutions on compatible technology, which should reduce the time and complexity of integration. Published reports indicate that UGS and Siemens A&D began their business relationship in 2003 with joint projects addressing digital manufacturing. The combination of UGS? design and management solutions with Siemens? production automation solutions provides the potential for an integrated environment for both design and manufacturing engineers, enabling manufacturing concepts to be incorporated seamlessly into the design process earlier in the overall product development process. Further, Siemens can augment and complement UGS? research and development and marketing resources and accelerate bringing new PLM solutions to market.
Digital manufacturing is a critical component of a complete PLM strategy. This acquisition creates an organization that should be able to leverage both PLM and automation expertise to provide a truly integrated PLM environment. We are very positive about this aspect of the acquisition; however, Siemens? acquisition of UGS faces some significant challenges as well. The foremost challenge will be to define and execute on a technology and business integration plan that will enable them to fully achieve the potential benefits from the acquisition.
Agile and Oracle
On May 15, 2007, Oracle announced their intent to acquire Agile Software Corporation for a total of $495 million. They expect to finalize the acquisition in mid to late July. CIMdata has a positive outlook on this acquisition as well. Significantly, it increases the PLM focus by major suppliers of ERP solutions. Agile is a leader in providing PLM solutions focused on lifecycle management; CIMdata recognizes them as one of the five key "PLM Mindshare Leaders." Agile has a reputation in the PLM market for their focus on solutions for high-tech businesses. In recent years, they have expanded their suite of offerings to include solutions for other industry sectors, notably food and beverage through their acquisition of Prodika in 2006. However, Agile has not been a profitable business and as the pace of PLM industry consolidation has accelerated, they have increasingly been considered a prime acquisition target. Thus, the acquisition of Agile by Oracle is not surprising. Rather, it is a market event that has been anticipated for some time.
For Agile and for Agile?s customers this acquisition should be positive, resulting in the availability of considerably more resources that can be applied to product development and marketing, resulting in a more stable business environment for customers going forward. Oracle?s worldwide industry and market presence and their domain expertise in multiple industries provide a foundation that can be used to substantially expand their business. Oracle?s customer base by itself provides an enormous market opportunity that Agile can leverage.
For the PLM industry, this move transforms one of the PLM Mindshare Leaders from a small company operating among giants into a relatively small, but focused, PLM program backed by a substantial player. The PLM landscape has changed in the timeframe of one year from six Mindshare Leaders, with two of them being companies with slightly over $100 million in annual revenues, to five Mindshare Leaders with the smallest one being a company approaching $1 billion in annual revenues. A clear trend has been the increasing presence and impact of major ERP-based suppliers in the PLM market. SAP?s role has continued to grow, and Oracle?s position now becomes much stronger.
For Oracle and its customers, this move should be especially valuable. To date, Oracle has been noticeable by their absence from the top tier of PLM suppliers. While they certainly have been present in PLM, and have launched various PLM-focused programs over the past few years, they have not established themselves as PLM market leaders. Their acquisition of Agile provides a clear statement that they are serious about PLM, and are putting their investment behind a group that is already established and well-positioned in the market.
But success for the Oracle-Agile team is not guaranteed. There are serious questions about how Agile?s software solutions will be melded into Oracle?s suite. Oracle has stated that Agile will become the foundation for their PLM offering, but Oracle has many PLM components that will need to be integrated as well. Agile has multiple product suites based on different underlying architectures, some from Oracle competitors. How these are treated in the new Oracle organization will be key. The strategy for the Cimmetry product line from Agile, developed and sold under quite a different strategy than Oracle?s other products, needs to be clarified. The roadmap for this transition has not yet been fully illuminated. Oracle needs to complete this acquisition without Agile disappearing into Oracle without a trace. Agile has a solid base of knowledge and domain expertise in PLM that will be new to Oracle.
Equally important, the Oracle field organization has not previously shown much inclination to focus on PLM. While the Agile field organization?s expertise can be a major strength, if it is not managed effectively, it could disappear quickly as well. Oracle?s success in PLM will be dependent on their successful execution of this melding process.
Final Thoughts
CIMdata is positive about these acquisitions, and believes that they have the potential to impact the PLM industry and PLM users. Very large companies have expanded their suite of offerings to address PLM, and the technologies of leading independent suppliers have been given longer-term stability and a greatly expanded market opportunity. For users, these acquisitions bring the prospect of more technology development and expansion as well as stability.
At the time of this writing John MacKrell was Senior Consultant for CIMdata, a consulting firm providing market research and industry consulting in the areas of cPDM, PDM, CAD, CAM, visualization, and collaboration.