The edgy boutique builder of high-end gaming PCs still knows how to generate buzz.
There was plenty of buzz on the GDC show floor in 2006 when the news spread that Dell—upright, stodgy old Dell—had acquired Alienware. If ever a computer company had beige-box roots, it was Dell. If a computer company could rock and roll, it would be Alienware. Founded in 1996 by Nelson Gonzalez and Alex Aguila in Miami, Alienware helped define the boutique computer with high-end components and custom cases designed for the gamer.
In September 2006, HP mimicked Dell by buying Voodoo. Six years later HP abandoned the brand, people, and segment. Lenovo tried entering the gaming market in 2015 by partnering with Razer, and they made a splash at CES in January; Lenovo's game group has since gone silent. None of the other big brands like Sony, Fujitsu, Toshiba, or Asus made any efforts or inroads into the segment; only Alienware and a few small boutique companies like CyberPower, Digital Storm, EuroCom, and eight or nine others have been true to the market and the gamers. Gamers have long memories, and Alienware's commitment is not unnoticed or overlooked.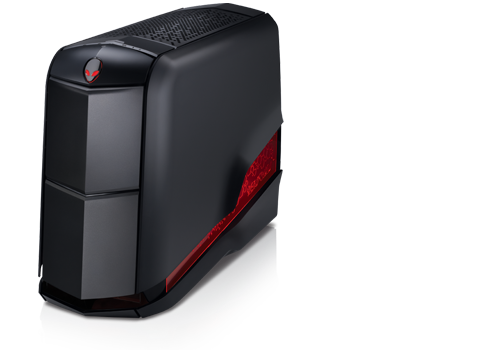 At E3, to celebrate themselves and the industry, Alienware rolled out a fleet of new products.
Alienware brought back the popular Aurora brand, water-cooled it, and positioned it for VR.

They introduced a new Alpha desktop with updated processor, memory, and storage options plus more than 60% higher GPU performance in an ultrasmall form factor.

The always-popular Area-51 tower powerhouse was supercharged with latest Intel processors and new Nvidia GeForce graphics.

The world's first gaming notebook with high-contrast OLED display, the coveted Alienware 13, is now configurable with this panel option.
"With the new standard of 4K gaming and the well-deserved excitement of VR, we want everyone to know we have solutions designed for them, whether it's the largest selection of VR-capable systems or 12K gaming solutions," said Frank Azor, General Manager of Alienware and XPS. "The same vision that launched this company two decades ago is still driving us to deliver for gamers and VR enthusiasts, no matter how their needs evolve."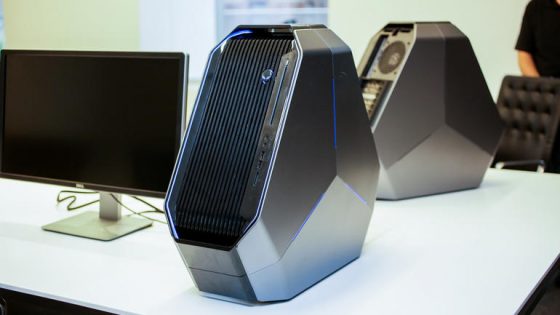 The Alienware Aurora is a mid-tower desktop, smaller than its predecessor, but it has even more dedicated graphics and overclocking headroom, including the latest generation Nvidia AIBs for 4K gaming or even up to 12K gaming as a dual-graphics capable desktop.
Performance improvements also include the latest Intel CPUs, available with liquid cooling, and overclockable memory available with Kingston Fury X running at 2400 MHz.
With this new machine, Alienware introduces its first chassis with tool-less access for easy GPU upgrades and the addition of storage drives. These design/assembly features come from Dell's workstation group, and demonstrate the synergistic relationship between Dell and Alienware.
The new Alpha is a Windows gaming system for virtually any room, and LAN parties with the performance and minimal setup of the-small form factor PC. Its compact design now comes fully upgraded with an Nvidia GeForce GTX 960-based AIB with 4GB of GDDR5 memory for over 60% higher GPU performance than the previous generation. The system is also configurable with a new AMD Radeon graphics AIB. And, for future proofing and to push performance to VR and 4K gaming levels, the new Alpha is now compatible with the Alienware Graphics Amplifier.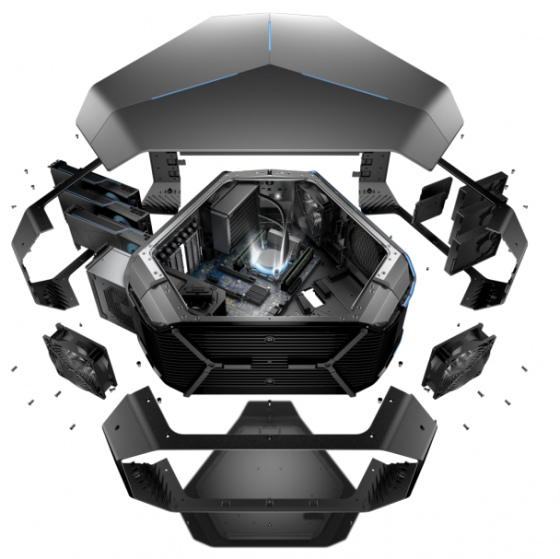 Many of these same updates can be found on the new version of the Alienware Steam Machine
As one of the most revered performance PCs of all time, the Area-51 is now equipped with the new Intel Core i7 (aka Broadwell-e) CPUs ranging from 6- to 10-core options, as well as Nvidia's latest GeForce graphics technology (aka Pascal). According to Intel, the Core i7 delivers up to 35% faster multithreaded performance and, combined with the new GeForce GTX, it is targeted for multi-tasking and VR.
Previewed five months ago at CES, the Alienware 13 is the world's first gaming notebook to offer an OLED display, designed in partnership with Samsung. The Alienware 13 OLED's touchscreen display offers a contrast ratio of 100,000:1, and better color saturation. With rated response time 1ms, as fast as it gets on a notebook, gamers should get pretty good display performance. It is also compatible with the Alienware Graphics Amplifier, which enables boosted graphics performance.