The generative design technology from Frustum to help designers leverage the power of artificial intelligence.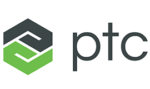 PTC has launched the latest update of its Creo 3D CAD software, Creo 7.0. In this release, PTC has added capabilities like generative design, simulation-driven design, multibody design, enhanced additive manufacturing, and core product enhancements.
PTC acquired Frustrum in 2018 for generative design technology. PTC CEO Jim Heppelmann had said at acquisition: "Creo is core to PTC's overall strategy, and the embedded capabilities from Ansys and, later, Frustum will elevate Creo to a leading position in the world of design and simulation." The company is now saying that Creo 7.0 will put the power of artificial intelligence at designers' fingertips, making simulation a seamless part of daily work.
Brian Thompson, divisional vice president and general manager, CAD, PTC, said, "Creo 7.0 is one of our most innovation-rich releases yet, allowing customers to leverage Frustum's amazing generative design technology and an enhanced Ansys-powered Creo Simulation Live with real-time fluid-flow analysis."